Lafayette Students Discuss Black History Month at the Equity Forum
Two weeks ago, the Black Student Union (BSU) of Lafayette hosted their second equity forum of the year. Taking on Black History Month, students discussed their relationship with black history month, and their advice and arguments as to how it, and black history in general, should be taught and addressed in schools.
"It's very important" Junior and BSU member Nel Afenya said on the equity forum. "I like that it's something that we're doing at our school, because I haven't really seen it demonstrated in the past at our other schools."
Afenya also expressed interest in widening the scope of the equity forums, through measures such as to include other groups and clubs, and broaden the scope of the speaking opportunities provided.
"Past only talking," Afenya continued, "We've (also) been speaking about ways we can incorporate the equity forum into the community, and work on community measures to fundraise and help black students around the community."
Towards the end of the forum, BSU members signaled that the next of these equity forums would take place after Spring Break. For more information on this, make sure to keep up to date with morning and afternoon announcements, where more details will be announced as the next forum draws nearer.
About the Contributor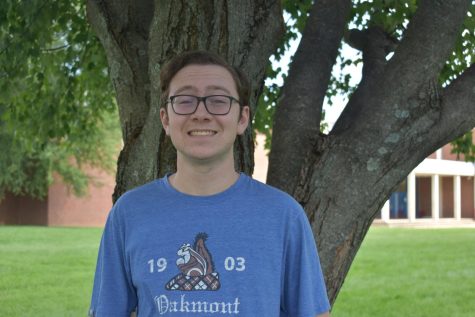 Logan Ward, Editor in Chief
Logan Ward is one of the two Editors-in-Chief of The Lafayette Times. A senior, this is Logan's second year with the Times. During his time as a writer...