GIRLS LACROSSE SHINES IN 2-0 START
The Lafayette Girls Lacrosse team started their season with a bang this week, featuring wins over Dunbar and Frederick Douglass.
On Monday, Lafayette dominated Dunbar 21-5. The Lady Generals scored in the first minute, and four more times in the next six minutes. Claire Abraham led the way for Lafayette with a miraculous 10 goals, while Lucy Griffeth had three. Three Lady Generals scored two goals each in the blowout.
"Honestly, it feels great," commented Abraham after the game. "But the real credit goes to my team. I couldn't have done it without them. It's really exciting, I had so much fun and it felt really good to play again."
The Lady Generals scored twice in 17 seconds in the manhandling, with Abraham also scoring one of those two goals.
Additionally, the JV team topped GRC 11-1. Stevee Duncan and Chloe Meyer led the way with two goals each.
Lafayette Head Coach Annie McLaughlin was beyond pleased with the pair of statement wins.
"It feels pretty good," McLaughlin said with a smile. "The girls looked great, we got to work out some kinks, and our transition looks amazing… and I'm excited to see what we look like against some tougher teams," she continued.
On Wednesday night, Lafayette got a taste of a tougher team, as they traveled to face the Frederick Douglass Lady Broncos.
After falling behind 6-5 at halftime, the Lady Generals fought their way into overtime, and prevailed in the first minute of extra play, 9-8. Aunika West led the Lady Generals with four goals, while Claire Abraham contributed three to the winning result. Katie Franklin had eight saves for Lafayette.
JV had an easier time against the Lady Broncos, blitzing them on their way to a 7-1 win. Natalie Butler and Olivia Scott combined for five goals, while Cate Noll ran the entire length of the field to score as well.
After the 2-0 start, Lafayette will take the weekend off to play in the snow before returning to action on Tuesday at home against Elizabethtown, starting at 6:00.
About the Contributor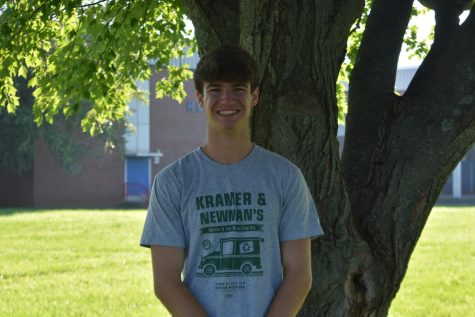 Josh Smith, Editor in Chief
Josh Smith is the Co-Editor-in-Chief of The Lafayette Times. Before heading The Times, Josh spent two years as the lead sports reporter. He has four younger...