UK Women's Gymnastic Senior Night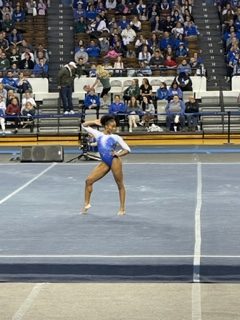 The University of Kentucky's women's gymnastics team celebrated its senior night on March 11. A night of excitement and energy, fans filled the seats offering support and encouragement to the girls as they faced off against Michigan State.
They started off on the vault, scoring an overall 49.250 points. Junior Raene Worley achieved the highest score for the round, earning the team 9.925 points. Moving onto the bars, the Wildcats scored a walloping 49.575 points, succeeding Michigan's score (49.500.) The wildcats then moved onto their third rotation, the beam. Scoring an underwhelming 49.250 compared to Michigan's 49.400 points, the wildcats looked towards their fourth and last rotation for improvement. Senior Anna Haigs among a few other gymnasts scored an impressive 9.975 points, making the overall score 49.575 for their last rotation. The Wildcats finished an eventful and entertaining night, scoring an overall 197.650 points compared to Michigan's 197.00 points.
To close a memorable and joyous night, the coaches, staff members and players recognized and honored the four graduating seniors, Anna Haigis, Arianna Patterson, Cally Nixon and Josie Angeny. All seniors walked out onto the gymnastic floor for the last time, receiving heartfelt messages from the coaches.
This eventful night of gymnastics was as heartwarming as it was successful, rounding out the season with a 197.650 win to cap off an 8-3 regular season record. The Wildcats faced off in the SEC Championship on March 19 at the Legacy Arena in Birmingham, Alabama.
About the Contributor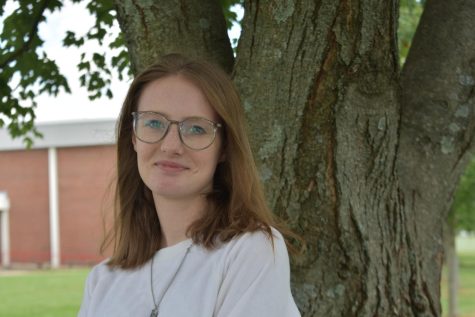 Molly Anderson, Copy Editor
Molly Anderson is a junior at Lafayette High School. She is also Copy Editor of the Lafayette Times. She is interested in politics, arts, and opinions...