Officer of the Week: Kiali Jelinek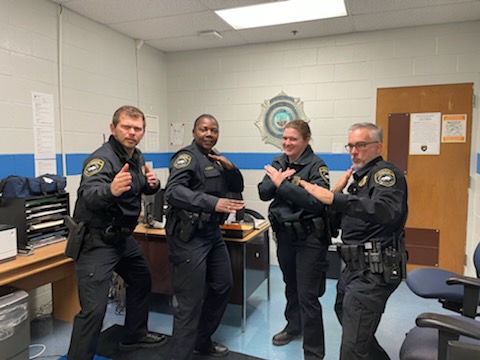 You probably have never heard of Kiali Jelinek, but she is one of the many unnoticed heroes here at Lafayette. Officer Kiali Jelinek is a Fayette County Uniformed Officer providing safety and service for our school every single day. The Lafayette Times had the pleasure and honor of interviewing Officer Jelinek, and finding out about her lifestyle and goals for this school.
What made you decide to become an officer?
"It was actually something I've always wanted to do. I loved watching the 1960s show Adam-12. I started out wanting to work for Lexington Police but the training dates for FCPS came up first and I ended up loving this job more and more as I started working."
What is something most people don't know about you?
"I have a bachelor's degree in German Studies from Transylvania where I also swam for four years. I specialized in the 100 Butterfly, 200 IM, and 100 Freestyle."
What is something you think people should know about you?
"I currently coach swimming at the Beaumont YMCA and have been one of the coaches there for about eight years. Some of my swimmers even attend Lafayette."
What are some of your likes and dislikes?
"I'm a huge fan of science fiction and fantasy and a big fan of Marvel. Some of you may have seen my Captain America mug in the mornings. The biggest thing I don't like is probably food-centered; oddly, I don't like peanut butter."
What type of impact would you like to make on the Lafayette community?
"I hope to help bridge the gap between our student community and police. We like to joke around and enjoy having students visit our office on social calls. My office is hidden in the foreign language hall, room 256. Myself and Officer Younts have put a lot of effort into decorating it. You should definitely come check it out!"
What is a fun fact about you?
"I'm a huge fan of FC Bayern Munich and I watch their games every Saturday morning with a group of other fans around Kentucky."
What accomplishment are you most proud of?
"Being the first in my family to graduate from college. It was a long haul but in the end, I'm glad I did it. It was worth the juggling of studying, swimming, and working."
Overall, Officer Kiali Jelinek is an extremely interesting member of our Lafayette community, and one of the many who goes unappreciated. If you ever wish to stop by for a social visit, to chat, or if you need help, you can find her in room 256, tucked in the foreign language hallway. Lafayette Times is proud to know Officer Jelinek, who works hard keeping our school safe every day.
About the Contributors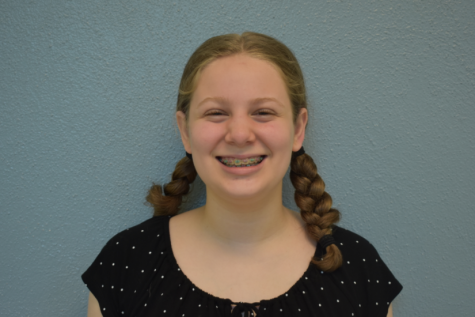 Cerise Archer, Staff Writer




Cerise Archer is a freshman at Lafayette and a member of the Pre-Engineering program. This is Cerise's first year writing for the Lafayette Times....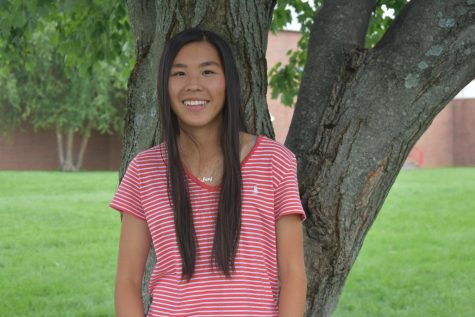 Sydney Breeze, Copy Editor
Sydney Breeze is a junior attending Lafayette High School. Her writing interests are news, features, sports, alumni, and opinions. She enjoys all sports...