Lafayette Seniors Celebrate Post High School Decisions
On Thursday morning, Lafayette seniors gathered in Beeler Auditorium to celebrate their college decisions.
The event was jam-packed with activities. Around 9 AM, things started with a donut and coffee social, and once everyone found their seats, the festivities began.
First off: raffles. There were a myriad of different prizes given away to students.
Some, like Class President Caden Prigge, won new bedsheets.
"It's pretty tight," commented the Western Kentucky University commit. "There's too many stains on the ones I've got now, so it's probably a good thing I got some new sheets."
Other students won room fans, which might not seem like a big deal- unless you are the University of Louisville commit Jack Hand.
"I feel great right now," Hand elated. "My heart is pounding so hard. This is a moment I've been waiting for my whole life. It's gonna go in my dorm- I'm ready for it."
Among the college staples raffled off, boxes of ramen were given away. Mattie Shake was thrilled to win a free box.
"It means everything to me," she declared with enthusiasm. "It's the best prize here today. I'm super honored."
Region 11 Player of the Year and UT Martin commit Anaya Brown won a microwave.
"I mean… I've got one at home, but it's free- I'm gonna take it anyways," she said with a chuckle.
In addition to those items- college planners, cookbooks, mini-fridges, storage cabinets, bean-bag chairs, and two 32" TVs were given away at the celebration.
Students were also recognized and celebrated by their classmates for their college or post-high school decisions.
Case Western commit Oscar Heft was satisfied with the celebration.
"Most of these people [I've] never seen before. You see some familiar faces but it is a good sendoff," said Heft. "It's good to see everyone [at least] once."
Event organizer Jordan Sims was delighted to hear about the connection among students.
"That's awesome," replied Sims with a warm smile. "[The seniors] have a very large class, so that's a good thing to hear- that some people have never seen anybody before and they feel like it's nice to see different faces, which is what college is going to be."
Columbia commit Alex Bradbury also had a significant appreciation for the event.
"It's good to really see everyone and see where they're going [to college]," said Bradbury. "It shows that Lafayette cares about their students… No one else is doing this. It's another way that Lafayette goes above and beyond for their students."
Sims also praised the students and their energy.
"I think the atmosphere; the excitement; separates us from everybody else. I think everybody here at Lafayette acknowledges everybody's accomplishments whereas it may not feel like a family at [another] school… Seeing everybody celebrate each other's accomplishments is what I think makes [Lafayette] stand out."
And as for next year?
"I'm already gameplanning for next year," he responded. "We're planning on bringing in the actual college and university representatives to come in and do acknowledgements and awards… just growing [the celebration]… maybe even adding some other elements like having an actual DJ, maybe some guest performances, something like that."
As a rising senior, I can't wait to see what Sims has in store for next year.
And to the current seniors: Congratulations on your college decisions! No matter where you go or what you do, remember one thing.
Go Generals.
About the Contributors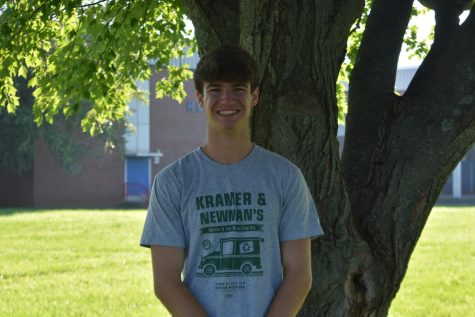 Josh Smith, Editor in Chief
Josh Smith is the Co-Editor-in-Chief of The Lafayette Times. Before heading The Times, Josh spent two years as the lead sports reporter. He has four younger...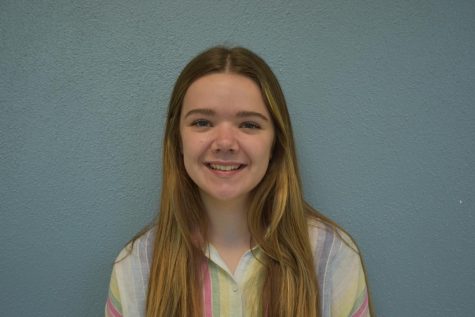 Ella Presley, Copy Editor


Ella Presley is a sophomore at Lafayette and is a member of the Pre-Engineering program. When she manages to find free time, she enjoys learning foreign...