2022 Playworks: Senior-Directed Plays
Every year, Lafayette has a series of plays called Playworks. But what makes these plays unique is they are directed by our Lafayette seniors. This year, there are three plays being produced: Little Women directed by Annie Harris, The 39 Steps directed by JT Baniak and The Brothers Grimm Spectaculathon by Alex Losch. The entire cast and crew are Lafayette students–zero staff!
Little Women is a coming-of-age play based on the book written by American novelist Louisa May Alcott. The story follows the lives of four sisters – Meg, Jo, Beth, and Amy. The story is set a few years after the Civil War in New York and details the life of the sisters going from childhood to womanhood. Annie Harris, the director of Little Women said in an interview that "directing Little Women has been a very challenging but fulfilling process. It's taught me a lot about myself and how to work with others. It's been a blast!" The members of the cast are:
Joe – Kaathure Miriti
Amy – Abigayle Stokes
Beth – Cerise Archer
Meg – Kennedy Fuqua
Marmee – Lauren Whyte
Laurie – Brady Ernst
Brooke – Jackson Greene
Old Mr. Lawrence – William Briggs
Hannah – Ellie Naish
Aunt March – Ella Stumpf
Father – Jayden Young
The 39 Steps is a thriller about an international spy ring called "The 39 Steps". It follows a man named Richard Hannay who joins the mysterious "39 Steps". He meets an agent, Annabella Smith, who is soon killed in Richard's apartment. He must elude the police, who are hunting him for murder, while he tries to stop a man named Professor Jordan from sending secrets out the country. David Hensley, an actor for 39 Steps said in an interview that "39 Steps has taught me how to be a versatile actor who can work and adapt to situations onstage." The members of the cast are:
Richard Hannay – Charlie Naish
Pamela – Calista Case
Clown 1 – David Hensley
Clown 2 – Skylar Seavey
The Brothers Grimm Spectaculathon is a fast-paced mashup of 209 fairytale stories ranging from Snow White to Cinderella, Hansel and Gretel, and much more. They use these random characters to create a complex, creative way of storytelling. Throughout the play, they quickly tell the story of each character and how they came to be that person. It is a wild, free-form comedy with lots of audience participation and hilarious moments. The members of the cast are:
Narrator 1/Enchantress/Queen – Aslyn Goodwin
Narrator 2/Devil/Dwarf 2 Stand In/Snow White Stand In – Ryder McConathy
Actor/Rumplestiltskin/Dwarf 1/ King – Benjamin Ingram
Girl/Witch/Raven – Ayla Nelson
Prince/Audience Member/Johannes – Joshua Bylund
Rapunzel/Gretel/Snow White/Cinderella – Ailis WIgget
Hansel/Dirt Merchant/Dwarf 2/Plinkie Pie – Parker Olukalns
The schedule for the shows are as follows:
Friday, May 13:
Little Women at 6:00
The Brothers Grimm Spectaculathon at 7:30
Saturday, May 14:
The 39 Steps at 12:00
Little Women at 1:30
Brothers Grimm Spectaculathon at 3:00
The 39 Steps at 5:30
Little Women at 7:00
Brothers GrimmSpectaculathon at 8:30
It is $5 for one show and $10 for a festival ticket(all three shows). All shows will be located in the Beeler Auditorium at Lafayette. Make sure to come see a show or two and support your Lafayette thespians.
About the Contributor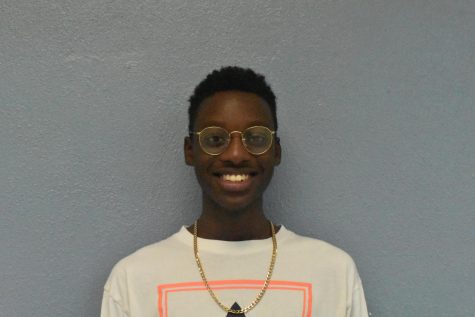 Malik Mulder, Staff Writer
Malik Mulder is a junior and is currently enrolled in the pre-engineering program at Lafayette. He

enjoys writing informational articles and taking...