How Journalism forms Friendships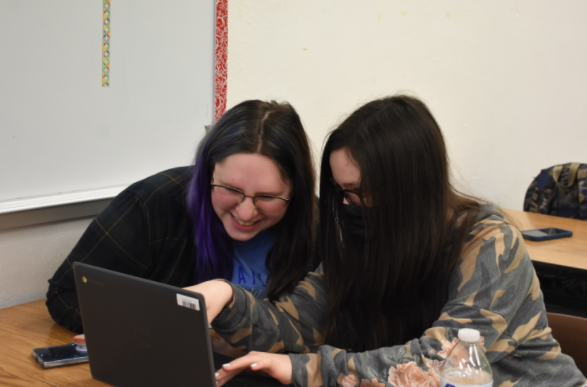 It's the first week of highschool as a freshman and you have eight new classes. You feel excited to start this new chapter in your life, but nervous for such a big change. You have classes you've never taken before and people you've never met; you signed up for Journalism, hoping for a simple but fun class. Little did you know, you would be writing for The Lafayette Times, the school newspaper that every student and teacher can read. You've never before written a story for so many people to read, so what do you do to make it easier? You ask your table partner if you can write the story together.
Doing something as big as writing a story for the school newspaper can be overwhelming by yourself, but working with a friend makes it so much easier and enjoyable. Whether you knew them before or might have seen them around, writing with someone who is as new to Journalism as you are helps to calm your anxiety and stress.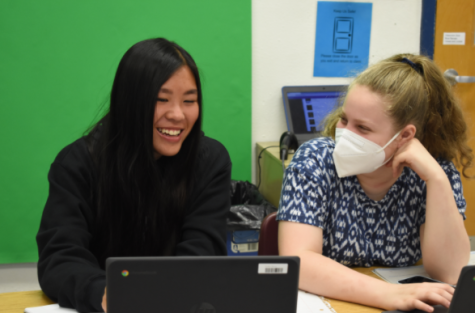 Two writers for the Lafayette Times concur to this fact: When asked how she felt at the beginning of the school year and writing a story on her own, Bethany Stephens told us, "I thought it was difficult… I knew I had all the information but I was nervous." As you could assume, Bethany was more than likely not the only student who felt this way. However, after getting to know someone and asking them to write a story together, it makes the class more exciting to come to every day.
"[Having a friend] makes it easier. You can tag-team on emails and interviews… [and] it gives you both stuff to work on." Bethany told The Times, when people work on something alone, it gives them a new sense of independence that students in high school are not typically used to. Having a friend by your side gives you a sense of belonging and it makes interviews easier by having a friend by your side to encourage and help you.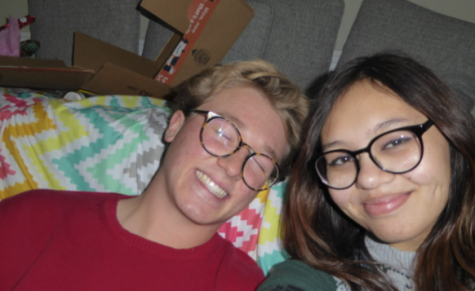 Before taking Journalism, Bethany's writing partner, Sasha Jacobs informed us that they had met in theater, "… but we probably wouldn't have talked to each other unless we had this class." Journalism helped Bethany and Sasha to grow their friendship and helped many others as well. Talking to someone you may have seen before but have never talked to makes making friends easier, but even talking to someone you have never seen before and growing a brand new bond gives you a sense of comfort in class and school.
To any incoming writers, you may feel just as overwhelmed as Bethany and Sasha. You will be nervous and stressed over the idea of writing and interviewing all by yourself, but if you step slightly out of your comfort zone and ask someone, you may have seen before or even someone who looks just as confused as you; the outcome may be an incredible friendship you never expected in your first year of high school.
This class has helped many writers to form friendships that will last a lifetime. Journalism gets your heart pumping and your nerves flowing in the best way possible and having a friend by your side only adds to the excitement.