3 Bold Predictions About 2022 Lafayette Football
LEXINGTON, KY- After a summer of preparation, Interim Head Coach Jon Lawson can finally put pen to paper and begin writing his chapter on Lafayette football history.
The program he inherits is surrounded by familiar expectations- to finish the season with a losing record. However, Lawson can begin pulling the rug on teams this year- rather than be Lexington's high school football perennial doormat.
With that said, Lawson has his hands on a big rug- and has a long way to pull it. It won't be overnight, but fans should expect Lawson to make significant progress towards bringing winning seasons back to Ishmael Stadium.
1- Lafayette Wins Three Consecutive Home Games
This year, the Generals are outclassed on the front half of their schedule. While the Generals are in a prime position to make tangible progress this season, they will not threaten powerhouse programs such as Johnson Central, Frederick Douglass, and Madison Central.
But that's okay- because from September 30 to October 14, Lafayette will have prime opportunities to win against GRC, Henry Clay, and Tates Creek, all of whom are local bottom feeders. Last year, Lafayette handled GRC and Henry Clay on the road to grab their only wins of the season- and the Generals certainly want revenge after their blowout loss at Tates Creek- a team as beatable as any on the Generals' schedule.
Should the Generals win three straight home games, it would be the first home three-peat since 2016, when the Generals went to the 6A State Championship. Even more importantly, the win streak would give Lafayette prime momentum heading into their matchup against Dunbar, who has beaten Lafayette six straight times.
2- Lafayette Wins a Playoff Game
At first glance, this seems like an incredibly bold prediction. But when thought out, it's completely possible.
Lafayette, Tates Creek, Henry Clay, and Dunbar comprise the 7th 6A District. Dunbar is projected to win the district and thus would face the district's last-place finisher in the opening round of the playoffs. To avoid Dunbar in the opening round of the playoffs, Lafayette must avoid last place and face either Tates Creek or Henry Clay for what will most likely be a second date with Dunbar- also a winnable game.
Now, how does Lafayette avoid last place in the District?
By beating the teams they are expected to beat.
That means there is no margin for error against Madison Southern, GRC, Henry Clay, and Tates Creek. Luckily for the Generals, all of these games are at home, which could be a valuable advantage considering that Lafayette failed to finish on the road at Madison Southern last season. A win at Dunbar would be an insurance policy for the Generals, but multiple home losses can throw a wrench in plans for a playoff run.
3- Defense Allows Fewer Points Per Game Thanks to One Schematic Change
There was one thing about Lafayette football last year that never made complete sense.
The onside kicks.
Nearly every time the Generals would kick the ball off, they would attempt an onside kick. The onside kick seldom worked, and as a result, opposing teams would start drives on the 35-45 yard line instead of at the 25-yard line like most teams who boot the ball down the field.
For a game of inches, the 720 extra inches (20 yards) gained by kicking the ball downfield should be enough yardage to keep teams out of the endzone a few extra times this season- which could be beneficial against teams like Dunbar, who will play close with the Generals this season. If the Generals need extra inches on the gridiron to win games this season, booting the ball is the way to find them. It won't bring the Generals a state championship, but it should help them finish games down the stretch and bolster a defense that will line up against some of Kentucky's best offensive talent.
Extended Thoughts
Lafayette football enters this season traumatized by the last four years of losing football. This program is tired of losing and hungrier than ever to win.
However, this program will need a lot of mental resilience if they want to win games this season.
In years prior, the Generals tended to defeat themselves and quit the game when facing adversity. You could see the quit on the sideline when looking into the eyes of athletes or even some staff. It's arguably one of the best explanations for why the Generals were 2-9 last season.
But that was last season.
With a new administration, new coaching staff, new players, and a new on-field mindset, Lafayette has the opportunity to unleash its talent and show the city of Lexington what they have to offer. More importantly, this opportunity arises in a year when no student, parent, or staff at any of the surrounding Lexington schools is expecting Lafayette to do anything on the field. The complacent expectations are perfect conditions for Lafayette to begin their turnaround as a program and end up playing on Kroger Field rather than watching from the stands. It will require mental resiliency, discipline, energy, and effort from every person associated with the program to win- but since there is an opportunity to win, expect the Generals to be hungry.
But will Lafayette take advantage of their opportunity?
Time will only tell.
About the Contributor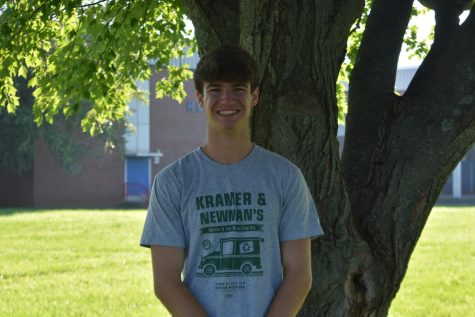 Josh Smith, Editor in Chief
Josh Smith is the Co-Editor-in-Chief of The Lafayette Times. Before heading The Times, Josh spent two years as the lead sports reporter. He has four younger...