Five Books to Get You in the Fall Spirit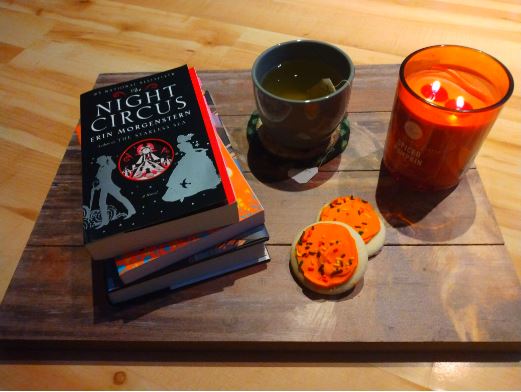 It's finally fall. Time for pumpkin spice and long sleeve flannels, and what better way to start the season than a good fall book? I compiled a list of five fall books to get your 2022 fall started off right.
The first book is The Night Circus by Erin Morgenstern. This book is perfect for anyone who loves fall carnival vibes. It's about a magic-based rivalry centered around a carnival. Since they were children, two people have been training for a competition, creating new attractions for this dream-like carnival. It's got romance, magic, and a fantastic fall atmosphere, sure to get you in a fall mood. You can find this book in our school library.
Another perfect fall story is The Invisible Life of Addie LaRue By V.E. Schwab. This book follows a woman from 1700s France after making a deal with a mysterious god, who granted her immortality. But anyone who sees her will forget who she is when she leaves their sight. The book goes back and forth between the anniversary of her deal for 300 years and to the present day, where she meets a mysterious man. This book is filled with mystery and is perfect for anyone who loves a little history and magic. This one can also be found in our school library.
Donna Tartt's The Secret History might be perfect if you're looking for something a little more classic. The Secret History is a murder mystery about six college students who recall the events that led to their friend's murder years later. This dark academia mystery is perfect for any true crime lovers or lovers of older fiction. You can find The Secret History at the Lexington Public Library.
Another good mystery book is The Cartographers By Peng Shepherd. This unique read will have you on the edge of your seat. This book follows Nell as she slowly unravels a big family secret after her father's murder. This book uses the concept of Phantom Settlements, fake locations on maps used to settle copyright issues with cartographers, and declares that they might not be as fake as we think. This book will leave you feeling like magic might just be real. It is another great book to pick up during your next Public Library run.
Our final book is The Dead Romantics By Ashley Poston. The final book on our list has everything one might want in a good fall book. It's got a small town, a female writer as a protagonist, and ghosts. When Florence returns home after her father's death, sad and heartbroken, she meets her new editor, who just so happens to be a ghost. She has to relearn everything she knows about love and writing. This book will have you laughing and has great Halloween vibes. You can also find this one in the Lexington Public Library.
Reading can be a great way to pass the time as long as you find the right book, and we hope this list just might help you find one. Several of these books can be found in Lafayette's library, while the rest can be found at the Lexington Public Library. We hope you can pick one up this fall!
About the Contributor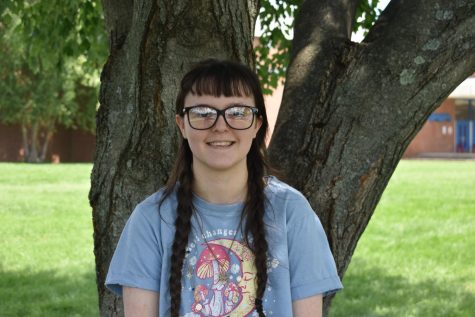 Sasha Jacobs, Staff Writer
Sasha Jacobs is a sophomore at Lafayette and a returning writer for the Times. She enjoys reading and writing both fiction and current events within the...