Olive's Apron: A New After-School Hangout
This school year, a building that had stood empty for two years is again open for business. No longer an upholstery store or a place to buy fish rocks, 223 Rosemont Garden is now a bakery and tea shop called Olive's Apron.
Ashley Crossen owns and runs the business, doing all the baking herself. She sold baked goods out of her house for years while working as a dance instructor before finally deciding to make baking her full-time job. Olive's Apron is named after her great-grandmother, Olive, who had a similar love of baking. A picture of her sits on the mantle of the main room as a tribute to the shop's namesake.
Despite only being open for two weeks, Olive's Apron has been incredibly busy and has sold out at least half the days they've been open. As the newness dies down a little, Crossen is getting a better idea of her hours: Wednesday-Friday from 7-6, and Saturday-Sunday from 8-2.
So what does this have to do with Lafayette? On Wednesday through Friday after school, Olive's Apron has loose-leaf tea, handmade baked goods from cupcakes to cookies to scones, and decor that came straight out of a fairytale. They update their social media regularly and are present on Facebook and Instagram under the shop's name.
Starting in October, Olive's Apron will even begin offering reservations for private tea parties for adults and children. The menu changes weekly and will be more fleshed out when Crossen can hire some kitchen help, but there will always be multiple cookie options, cupcakes, scones, biscuits, brownies, and muffins making a regular appearance. The treats are distinctly buttery and rich without being overwhelmingly sweet, and the cupcakes are the most popular. In the past, she has had lemon and blueberry cupcakes, banana cupcakes, and chocolate toffee cupcakes, to name a few.
Ashley Crossen is beyond excited to welcome an after-school crowd. Though the shop is small, there is plenty of seating in the rooms, and there is secure wifi that school Chromebooks can connect to. All in all, Olive's Apron is the perfect location to unwind after school.
About the Contributors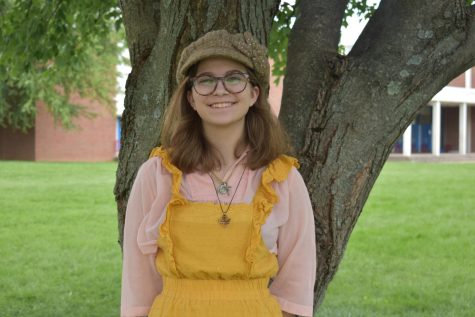 Claire Cornett, Staff Writer
Claire Cornett is a junior at Lafayette interested in student-led stories and events. She's involved in choir and history club. She is also heavily involved...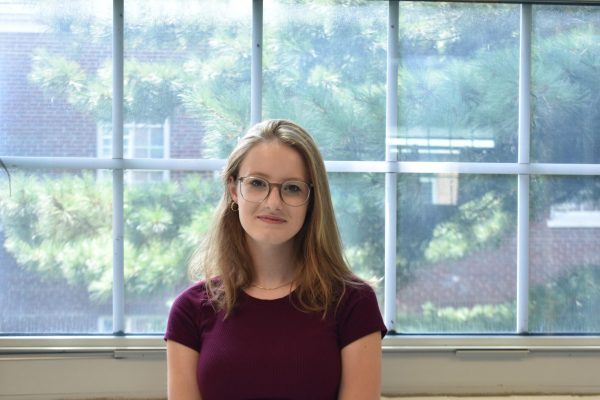 Molly Anderson, Co Editor-in-Chief
Molly Anderson is the Editor-in-chief at the Lafayette Times, and this is her 3rd year as a Journalism student. Molly is a music enthusiast, and while...