General Pride
The Lafayette School Gender and Sexuality Alliance (GSA), also known as General Pride, recently had its second meeting of the year this past Wednesday. The club meets every other Wednesday in room 207. They were established in September 2018 and have had consistent meetings.
What is GSA? GSA is a club that helps to support and unite queer students and their allies. Clubs like this one help support queer students and make sure they feel safe with students and teachers in their school.
Why is there a need for a GSA? A GSA is not always created because someone has experienced hate or discrimination in school; establishing one before something has happened helps to prevent discrimination. Having a GSA allows students to talk to others if something happens or if they feel uncomfortable in a certain environment.
We interviewed sophomore Olivia Thomas who has been attending General Pride since her freshman year. She uses she/her pronouns and identifies as bisexual. She said her favorite part about the club was that everyone was so nice and accepting.
It is important to have a place in school where you can surround yourself with people you feel comfortable. When questioned about what the school could do better to accommodate and make queer students feel more comfortable, Olivia responded that as long as the school did the bare minimum of keeping them safe, then there were no other changes that needed to be made. She told us that Lafayette students need to be nice to each other.
Having General Pride at the school helps to make Lafayette a safe environment. It also provides a place to educate people about queer history and issues. Although in the last couple of years, queer people have been more accepted, they have a rich history of hate and discrimination.
Having a place where queer students can learn about the history of queer culture helps students have a space where they can be themselves. It also allows students to experiment and discover who they are.
About the Contributor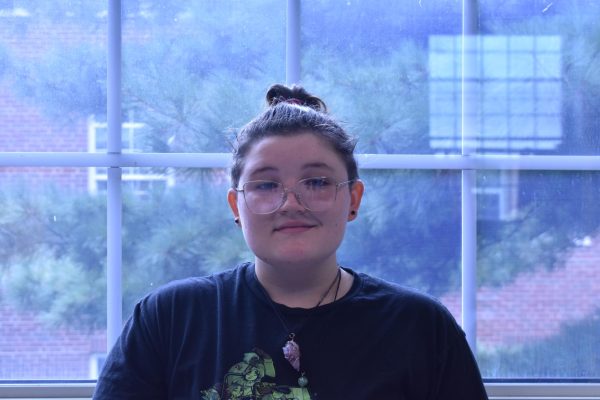 Joey Hester, Copy Editor
Joey Hester is a junior and returning writer to the Lafayette Times. They enjoy writing about clubs, events, and politics. They are a member of the General...