Renaissance Album Review
Renaissance is the seventh album by singer and producer Beyonce. This album comes six years after her previous album, Lemonade. Lemonade was a concept album about infidelity, with the title referencing taking the lemons that life gives you.
Since then, Beyonce released a 2018 collaboration album with JAY-Z named EVERYTHING IS LOVE. Her live album titled Homecoming created the soundtrack for Lion King (2019) titled The Gift, and released the 2020 single "BLACK PARADE".
Beyonce's music falls under the Contemporary rhythm and Blues genre, and she is known for her empowering lyrics. Many critics have described Beyonces' albums over the past decade as an experience, and this album is no different.
Going into this record, I was hoping for it to be as high quality as her last LP, and I was not disappointed. What I like about this album (and many of her previous ones) is that they stand out among other mainstream albums as Beyonce is a unique artist. Lemonade in particular is her most versatile album.
We heard the first song from Renaissance with the lead single, "BREAK MY SOUL". "BREAK MY SOUL" was a song with more dance and house influence than her previous work. Listening to the album, many of the other songs were influenced by dance and house artists from the past, making Renaissance stand out from Beyonce's other work.
This record also focuses on celebration, empowerment, unity, and sexual liberation themes. "I'M THAT GIRL" is the intense intro that introduces the album's themes and style with the reggaeton and club-inspired beat, with Beyonce claiming that she is "that girl" (a lyric that is on the song "ALIEN SUPERSTAR" later on the album). "I'M THAT GIRL" isn't one of my favorite songs on the album, as the song doesn't feature a strong hook and goes through too many stylistic changes. However, the song introduces all of the lyrical themes and Beyonce's attitude that many other songs reflect on Renaissance.
The song, "COZY" is a song where Beyonce talks about how she's comfortable in her skin. This song references the LGBTQ+ and black communities and says that people shouldn't body shame themselves or others but be comfortable with themselves. The song is inspired by contemporary Hip-Hop with heavy influence from Chicago house with the sampling of "Get With U" by Lidell Townsell and MTF.
"ALIEN SUPERSTAR" begins with a sample from Foremost Poets' song "Moonraker." This song serves as a self-appraisal, with Beyonce classifying her stardom as an extraterrestrial (hence the title). The beat has these eerie vintage-style synths. The song is about expressing what makes you unique. The song pays tasteful homage to Vanity 6, while still being a groovy, catchy, and unique song. The ending of "ALIEN SUPERSTAR" has Beyonce's vocals layered on top of each other and a background vocalist to make a choir-like sound that transitions into the following song, "CUFF IT".
"CUFF IT" has credit from none other than Nile Rodgers of Chic, who's very easy to hear in the song as his guitar playing is so distinct. The lyrics and vocals of this song show Beyonce's penchant for seduction. The instrumentation and production of this song are very funk and disco-inspired. The following song, "ENERGY", is a glorious afrobeat song, with a great chorus from Beam, a great bass line, and standout lines from Beyonce. Despite this song's short length, it still serves as an essential transition to "BREAK MY SOUL".
"ALL UP IN YOUR MIND" is a fantastic song with a lot of energy from Beyonce and futuristic Hyperpop production from English producer A.G. Cook. I especially like the powerful synth bass that starts the song. I admire Beyonce for experimenting with left-field genres like Hyperpop and the uncontrollable force that Beyonce expresses through her aggressive rapping and singing. "ALL UP IN YOUR MIND" is one of the more impactful songs from the record, despite it being under three minutes. I think that as I went deeper into the record, I noticed on songs like this that the songs were wilder and less refined than the previous songs, which works as a strength.
With this album, I've accepted Beyonce as an album artist rather than a singles artist. The album's songs all transition with each other, making a seamless experience and only complementing the songs' influences.
On the album, Beyonce embodies the energy and emotion that this album represents. The instrumentals on this album are so detailed and carefully put together, which shows how much care was put into the production and how deep the dance influences run.
Overall, I'm impressed with how well this album pays homage to vintage dance and modern dance music.
Score: 8/10
Favorite tracks: "COZY", "ALIEN SUPERSTAR", "CUFF IT", "ENERGY", "BREAK MY SOUL", "CHURCH GIRL", "VIRGO'S GROOVE", "THIQUE", "ALL UP IN YOUR MIND", "AMERICA HAS A PROBLEM", "SUMMER RENAISSANCE"
About the Contributor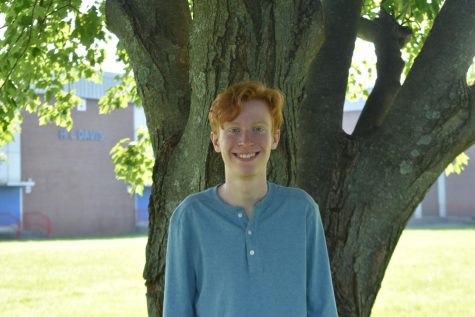 Andrew Briggs, Staff Writer
Andrew Briggs is a Freshman at Lafayette and is enrolled in the Pre-Engineering Program. He's a former SCAPA drama student. He plans on writing reviews,...