Beauty and the Beast Auditions: Everything You Need to Know
Anyone who saw The Old Man and the Old Moon would agree it was a great success, and after seeing it come together so well on stage, you might be interested in being up there yourself if that sounds like you, then you're in luck, because the week after fall break, starting October 11th, Lafayette will be holding auditions for their annual musical. This year's production will be Beauty and the Beast. Here's everything you need to know to get ready for your audition.
On the wall opposite room 120, there is a bulletin board holding QR codes to the google forms you will need to fill out. There are two separate google forms for people interested in signing up for roles and tech positions, so make sure you scan the right one! You can, however, audition for both. Underneath the QR codes are sign-up sheets for the vocal and acting/dancing auditions. Everyone interested in being in the play will need to be at both auditions. Write your first and last name under the time you would like to audition after filling out the google form.
For your vocal audition, you will need to prepare a 16-bar song to sing. They ask you to sing a song in the Beauty and the Beast style, meaning look for a song by the same writer or lyricist. Another option is to sing a classic like "Happy Birthday" or "Twinkle Twinkle Little Star ". You will have your audition with several other people so ask your friends to sign up to audition simultaneously. Everyone auditioning will be expected to attend vocal auditions.
For your acting/dancing audition, you will participate in cold readings with other students. A cold reading is when you are given a short script with around 10 minutes to practice with your group before performing it. You will likely be in several cold readings during your audition as they try you in different roles throughout the play. For the dancing portion of the audition, you will be taught a dance within a group. Everyone auditioning will also be expected to attend acting/dancing auditions.
Ms. Gorrell, one of Lafayette's theater teachers, says, "Auditioning is a great way to get involved." She hopes to see as many people as possible during auditions.
Whether or not you get in, auditioning is a huge act of courage and something everyone should consider. Auditions are open to any Lafayette students. For more information or if you have any questions, stop by room 120 and speak with Ms. Gorrell or Mrs. Kisling. Good luck, everyone.
About the Contributor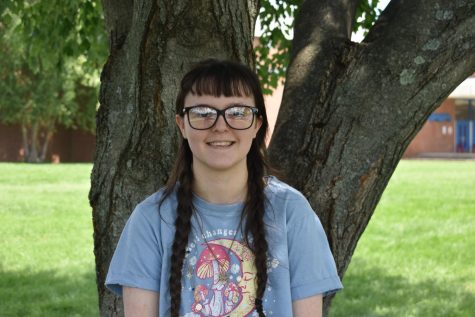 Sasha Jacobs, Staff Writer
Sasha Jacobs is a sophomore at Lafayette and a returning writer for the Times. She enjoys reading and writing both fiction and current events within the...