Things To Do This Fall
Have you and your friends ever struggled to find something to do? Now that it's fall, many different places and activities are opening up again. Here are some activities you can do with friends or yourself this fall season.
Here are three popular haunted attractions in Kentucky if you're into scary stuff, such as haunted houses. Fright Nights is one of Kentucky's most extreme events offering two haunted attractions. It is open from Thursday to Sunday. Thursdays and Sundays have an earlier closing which is 10 pm. Friday closes at midnight. And then on Saturdays, it closes at 1 am because it's the most popular day. Tickets cost $29 for a single attraction and $39 for a double attraction. There are also Fast Passes which are more expensive than regular ticket prices. These fast passes are so you don't have to wait in the long lines.
Wicked World offers three haunted attractions, food vendors, fire pits, and more. It is located in Nicholasville and is open from Thursday to Sunday from 8 pm until 10 pm. On Fridays and Saturdays, it's open at 8 pm and closes at midnight. Tickets cost around $30, and it includes all three haunted attractions. They also offer fast passes, which cost an additional $15, so you don't have to wait in long lines.
One last haunted attraction is the Devil's Attic. It's Kentucky's most award-winning attraction. It is also one of the top-rated attractions by the Haunted Attraction Association. It is located in Louisville. It's open Friday and Saturday at 8 pm and closes at 12:30 am. Tickets cost $25 for general admission and $35 for the speed pass.
The pumpkin patches have a lot of different activities going on this fall. Three popular pumpkin patches are Evans Orchard, Eckerts Orchard, and Bi-Water Farms And Greenhouses. Some activities at Evans Orchard include picking your apples, picking pumpkins, hayrides, barnyards, corn mazes, and much more.
Some activities at Eckert's orchard are bonfire rentals, live music, apple picking, picking your favorite fruits, hayrides, and more.
Bi-Water Farms is Kentucky's biggest fall farm festival. Activities at Bi-Water Farms include bonfires, and you can gather up to 40 people for it. There's also the field of dreams if you're into sports, including Baseball Throw, Basketball, and Tumbling. Fields Of Fun includes a 5-acre corn maze and a variety of fields such as pumpkin, sunflower, and corn fields. Logan Gwynn, a freshman at Lafayette, says his favorite pumpkin patch is Bi-Water. He said, "I really like it because of all the fun activities, such as the haunted school house, the baby animal zone, and the corn maze."
If you like staying at home instead, baking and watching movies are good activities to get you in the fall spirit. There are a bunch of amazing fall desserts online. Some dessert ideas are apple pie, pumpkin pie, pumpkin spice muffins, cinnamon rolls, and lots more. There are recipes where you can make them from scratch or get boxed mixes, whichever you feel like. To go with the baking, you can watch a bunch of fall movies and eat desserts. Invite a friend over and watch a bunch of your favorite movies. Some classic fall movie recommendations are Halloween (1978), Hocus Pocus (1993), Scream (1996), The Nightmare On Elm Street (1984), and Halloweentown (1998).
Fall is one of the best times to read, especially if you're just starting to get into reading. There are so many good books for fall, whether it be a romance or a horror book, whichever you prefer. Four book recommendations to get you in the fall and Halloween spirit are A Walk to Remember by Nicholas Sparks, Twilight by Stephenie Meyer, The Cheerleaders by Kara Thomas, and Then She Was Gone by Lisa Jewell. There are also a lot of other books online you can check out.
There are many options for you, your friends, and your family to partake in this fall. Ranging from spooky adventures to cozy nights of baking and reading. You can even participate in both! There are no limits on what you can do this fall season to experience the season's joy.
About the Contributor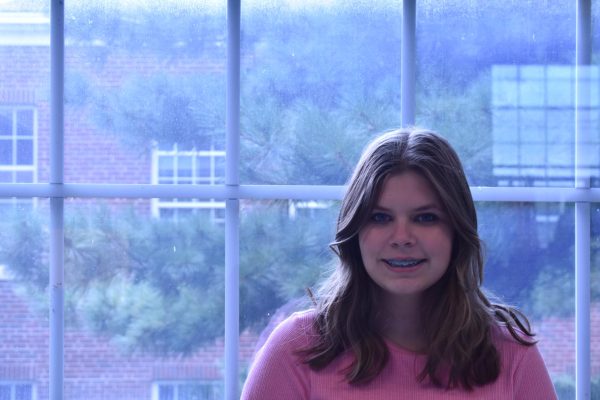 Alyssa Lucas, Staff Writer
Alyssa Lucas continues her era with the Lafayette Times as a Sophomore. She enjoys writing for the Times with her friends and spreading news to the school....