Best Outdoor Destinations to Visit During Fall
As the leaves change color and the temperature begins to drop, it begins to feel more like fall. Fall is the perfect season to travel and watch the season change. Whether you want to stay near home and go out for a small day trip or far away, there are several places you can visit that look stunning during the iconic season.
FUN PLACES TO VISIT FOR THE DAY IN KENTUCKY:
Kentucky has many beautiful places to visit, especially during autumn. One place that is great to visit is The Red River Gorge. At The Gorge, you can hike, climb, go on kayaking tours, and zipline. It is a great place to be outside in nature for a day or even spend the night in a cabin. The Gorge also has many great places to eat. Miguel's Pizza and The Red River Rockhouse are two great options.
Cumberland Falls State Resort Park is also a beautiful place to visit. They have hiking, horseback riding, boating, and stunning waterfalls. You can also extend your trip by staying at a campground, cabin, or lodge.
BEAUTIFUL PLACES TO VISIT OUTSIDE OF KENTUCKY:
North Carolina is another beautiful place to visit. There are amazing mountains, hiking trails, and small towns to wander around. The Blue Ridge Parkway is a place in North Carolina that has great views to see. You can drive the winding roads around the mountains and look at the stunning scenery, or you could go hiking through the color-changing trees. Another place you could visit is Asheville. Asheville is a great place to go to if you want scenery but want to be in town. You can walk around to different local shops and eat amazing food while still having great views of the mountains.
Another place with spectacular views is Aspen, Colorado. Aspen has beautiful mountains to see and explore. There are also places where you can hike, ski, and stroll around town. Aspen is very cold and can even have snow during October, so if you enjoy the snow, this is a great place to visit.
Savannah, Georgia, is yet another perfect place to go during the fall season. It is one of the most haunted places in America, which is fitting for October. Savannah has fewer major outdoor attractions than Aspen, which is great for exploring the town. In Savannah, you can visit music venues, go on town tours, and visit historic forts from the Civil War. If you are into the haunted aspects there are in Savannah, then you can go on ghost tours, visit graveyards, and go to the Factors Walk. Factors Walk was a place for cotton exchange during the 1700s and is now a tourist attraction due to its dark and abandoned alleyways.
These are just a few of the many beautiful places to visit in the autumn season and allow you to experience the fall foliage and the changing of the season. These places are great for relaxing and enjoying the scenery before it gets too cold to spend time outside. From small towns to wander around to stunningly large mountains, there is something for everyone to explore during fall.
About the Contributor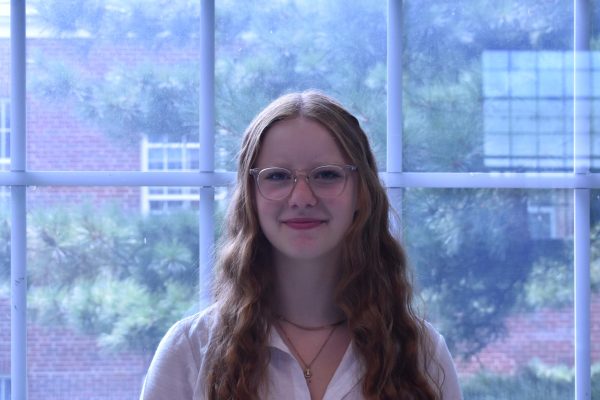 Mirabel Anderson, Staff Writer
Mirabel Anderson is a sophomore at Lafayette and is writing for The Times for a second year. Her favorite genre of articles to write are arts and features....