Fright Nights 2022 Review
Everyone knows that one of the best ways to celebrate Halloween with friends is to go to a haunted house. Usually, you would go to a regular old haunted house or hayride, but this year, why not take your Halloween experience to the next level by going to Fright Nights to experience the self-proclaimed most extreme indoor/outdoor haunted house in Kentucky?
Fright Nights, located at 1209 East New Circle Rd., Suite 190, is an annual Halloween attraction launched in 2011 that promises to provide thrill seekers who are brave enough to enter with a truly scary, intense, and unforgettable experience. Each year, the disturbingly creative minds behind Fright Nights strive to make the experience even more haunting and extreme than the last.
This year visitors could experience a more extreme and terrifying variety of attractions, characters, and themes than ever. Thankfully, I paid a visit to Fright Nights, and I can confidently say that the experience was truly terrifying. I was surprised to learn that Fright Nights had taken their classic, maze-like haunted house and made it into two different attractions, Chambers and 13 Doors. While you are there, you can choose between one or the other, but either way, I am sure you will find the experience just as unforgettable as I do.
Chambers is a completely indoor, full-contact haunted house that leads visitors through a non-stop series of rooms, each with a different theme and new creatures to encounter. The experience ends with a truly climactic sprint out of the building while being chased by someone with a chainsaw. One of the more terrifying rooms includes a slide leading to a literal ball pit, where you might get pushed around a little by the many scarers waiting for you. This particular attraction is a little less maze-like and more intense and extreme.
13 Doors is an outdoor/indoor, maze-like attraction that offers visitors the same haunting experience as Chambers. Still, in a more minimal-contact setting. 13 Doors consists of multiple rooms and shipping containers linked together by an outdoor maze-like path for visitors to follow. Each creepy room along the way holds many surprises for you to overcome. Each room includes things like creepy clowns that pop out from every corner, spooky hospitals that hold insane and bloodthirsty patients, or sometimes just a pitch-black room with whatever terrifying creatures lurk ahead. But don't let your guard down even when outside. There are still lots more scarers waiting for the perfect time to pop out and scare you.
Of all the times I have visited Fright Nights, Fright Nights 2022, with its brand new location and two new attractions to explore, has to be my all-time favorite. If you still need to go this year, you can still go through the 31st. You won't regret it.
About the Contributor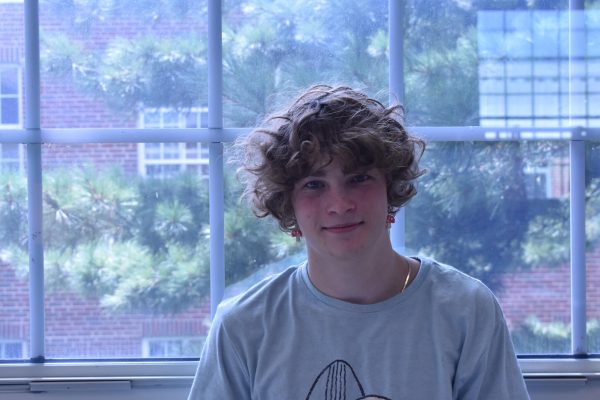 Isaac Critchfield, Photography Editor
Isaac Critchfield is a sophomore at Lafayette High School enrolled in the SCAPA program, majoring in visual arts. This is Isaac's second year in Journalism...