Homecoming Dance Stress
The Lafayette varsity football team hosted Tates Creek for our homecoming game a few Fridays ago. Now, the corresponding dance is quickly approaching. This year's homecoming dance is planned to take place on November 5th, and the theme is Hollywood Nights. Many people have been planning for homecoming since the beginning of the year, and now that it is nearer to the date of the dance, many are becoming stressed with the things that need to be done before it. The homecoming court has also recently been announced. Although it may be a relief that the campaigning time is now over, it may stress the chosen students since some believe that they now represent the school.
The tradition of homecoming first comes from college football games, where the alumni players were invited to come to watch in support of their home team. However, homecoming seems to be more about the dance and the homecoming court than the actual football game.
Southwestern University is said to have held the first official homecoming by multiple accounts. Former university students put together a barbecue and decorated the town yearly. Parties broke out later that night. Those get-togethers were always arranged to be after a college football game they all attended. This started in 1909, and since then, homecoming has become much less laid back. Those "after parties" turned into high school dances, where a popular vote of people denoted a homecoming king and queen. Now, multiple people are chosen for these positions, and a whole homecoming court is elected each year.
In an interview with freshman homecoming royalty Alessandra Montes, she spoke about how she was not expecting to be elected to the homecoming court when she was first nominated. She said that the main reason she thought she did not have a chance was that she went to a smaller middle school. She doesn't know many people in the school so being elected was a big shock.
Lafayette is such a big high school that takes students from many middle schools, so even if you are popular in middle school, that doesn't necessarily mean that popularity would transfer over to the high school. When Alessandra was asked about stressors that may have come with being elected, she responded that although she didn't feel any additional stress in her daily life, she was definitely being noticed and pointed out in the halls more often.
Homecoming can be one of the most memorable high school moments; for others, it may be stressful, or they might not attend at all. Whether you attend or not, it is still an excellent event that takes a lot of effort to pull off. The team that puts together the homecoming dance is admirable. So, what are your plans for homecoming?
About the Contributor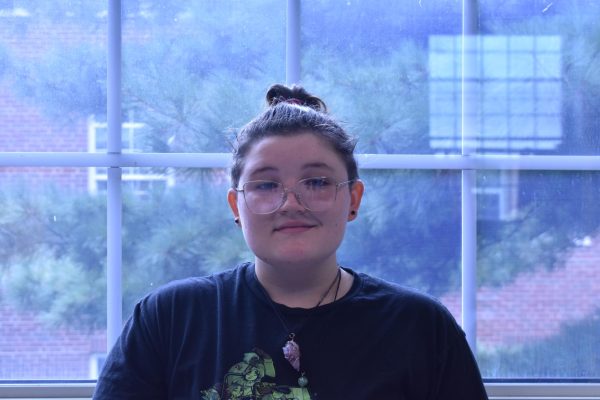 Joey Hester, Copy Editor
Joey Hester is a junior and returning writer to the Lafayette Times. They enjoy writing about clubs, events, and politics. They are a member of the General...