Lafayette: Students Dish on the Good and the Bad
Most students enjoy going to school at Lafayette High School. But what do they appreciate about the school? I asked a few students for their opinions about Lafayette, including what they liked about the school and what should be improved. Here are some of the results that I found.
First, there are a few good things about our school. The criminal justice and world language classes are good. I am in Spanish 1, and I like the class. These classes have good teachers and are good overall classes to be in. There is also the 4th block of the day.
Many students that I surveyed liked the end of the school day. They expressed that their classes were more chill at the end of the day. Chill classes make students happier, which is an excellent way to end a long school day.
For example, I end my day in Robotics Engineering and Journalism. Lafayette is also home to special programs such as SCAPA and pre-engineering. A few people shared that they enjoy the art and engineering classes.
A benefit of having a highly populated school is that classes have a significant social aspect. Everyone can find a friend, and finding someone with similar interests is easy.
Here are some of the not-so-great aspects of our school. The Wi-Fi service could be better. Most students struggle to send text messages in school, much less watch videos on their Chromebooks for homework.
Then, there are the school lunches here at Lafayette. Some people, including me, found the lunches to be decent. However, Gabe Mullins, a freshman at Lafayette, stated that most of the food he tried in the cafeteria was pretty bad, "but the cookies are good, though."
Finally, one last thing that students have found bad recently is the smell of the school. In some areas of the school, it smells old. There are times when there have been unbearable smells that have made students feel sick. These areas include the science hallways and some areas of the downstairs hallways. Scents can trigger reactions in people, so a place where you spend eight hours a day should smell refreshing and not like a bathroom.
Lafayette is an excellent school with great art classes and social activities, but it still has a few areas for improvement. The lunches and the smell are areas where students hope the school can improve. These problems seem like they could be easily improved. Overall, I am thankful for all the good things Lafayette offers.
About the Contributor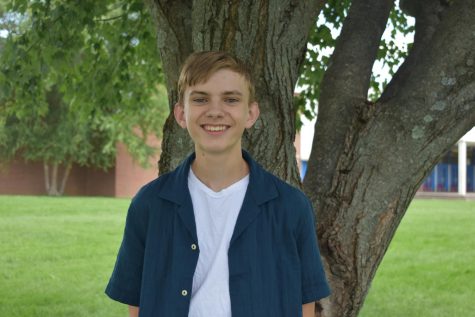 Wyatt Talboo, Staff Writer
Wyatt Talboo is a freshman at Lafayette and part of the Pre-Engineering program. Wyatt is a photographer for the Lafayette Times. He enjoys being outside...