Book Review: Turtles All the Way Down by John Green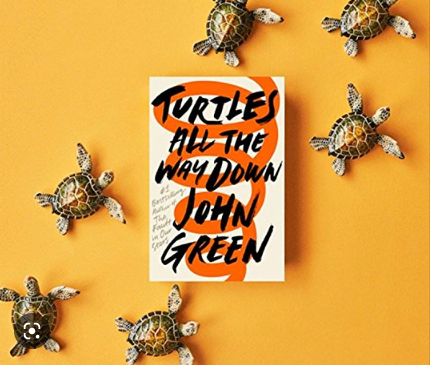 Turtles All the Way Down is a book about mental health and its effect on everyday life. But it is also a mystery novel about the search for a missing fugitive billionaire. The author, John Green, is the #1 bestselling author of The Fault in Our Stars, and he also wrote one of The New York Times bestselling books Looking for Alaska, and many other books.
The main character is Aza Holmes- a sixteen-year-old girl with anxiety and OCD. This has affected her in many different ways, it even put her in the hospital at one point. Her therapist Dr. Singh is trying to convince Aza to believe that her thoughts are just thoughts. That they aren't real. That she doesn't need to listen to them. But Aza is still struggling with believing her thoughts are just thoughts. Aza also struggles with taking her medicine because she thinks the treatment is making her worse.
The mystery aspect comes in when she hears about a missing fugitive billionaire, Rusell Pickett. Pickett is a neighbor of hers and one of her friend's fathers, Davis Pickett. They met when they were at Sad Camp (a camp for kids with dead parents). Mr. Pickett was under investigation for accepting a bribe. While the FBI was getting ready to exercise a search warrant on him, he was on the run. When Aza's friend Daisy hears about this in the news, she convinces Aza that they should try to find him because of the $100,000 reward price.
Turtles All the Way Down is a 10/10 because of all the different aspects of the book. For example, it is a book about mental health in teenagers. This topic is important because mental health isn't discussed often, especially among teenagers, and such a big author covered the topic. The author also found a way to make the book more fascinating by adding a mystery aspect which makes it that much more fun to read because it shows how someone's mental health can affect them in an engaging way. There is also a little bit of romance going on in the novel between some of the main characters. In short, it is an amazing book by an amazing author that perfectly suits a teenage audience.
About the Contributor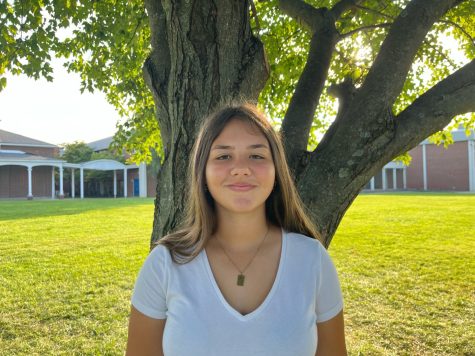 Brylee Lester, Staff Writer
Brylee Lester is currently a freshman at Lafayette High School. She is a member of the Lafayette color guard. She enjoys reading and listening to music....