Thanksgiving Traditions: Do you do one of these?
Thanksgiving is arguably one of the most popular holidays of the year. What do you think of when you hear Thanksgiving? What you think may be different from other people's first thoughts. Everyone has different traditions they participate in during Thanksgiving, whether it's watching the Macy's Thanksgiving Day Parade, helping your family cook food, watching your favorite football team, or spending it alone; everyone's traditions are different at Thanksgiving time.
Thanksgiving is the celebration of the harvest and blessings of the previous year. This holiday is always celebrated on the fourth Thursday of November. It started with the 1621 harvest feast between the pilgrims and the Wampanoag people. They ate, played games, sang, and danced at the original Thanksgiving. Since Thanksgiving break is coming up, let's hear from the students and teachers on what they do for thanksgiving.
Gregoria Gafford, a freshman at Lafayette, says she goes to Michigan to be with some of her other family for about three days. While they are there, they celebrate both Thanksgiving and Christmas. She often helps her family cook while just hanging out. They open presents, watch The Macy's Thanksgiving Day Parade, eat, play games, and catch up with family.
Logan Gwynn, a freshman at Lafayette High School, celebrates his birthday, Thanksgiving, and Christmas festivities when visiting his family in West Virginia over the Thanksgiving Break. While there, he helps cook, plays board games, and sees the Christmas lights in the city park.
Michael Collins, a freshman at Lafayette, celebrates Thanksgiving with his family. His mom usually flies in from Europe to spend the Thanksgiving break with them. They eat, watch the parade, hang out and catch up with each other.
Ms. Clark, an algebra teacher at Lafayette, says when she was younger, her dad's side of the family would come over, and they would eat dinner together, watch football, and hang out. They watch the New Jersey Parade because it took place near where she grew up. Now she doesn't get to see her family for Thanksgiving, so she spends it watching football and decorating for Christmas.
Multiple people may celebrate multiple holidays when visiting families due to them not living close to each other and wanting to spend as much time as they can celebrate the holidays together. Some people celebrate many holidays at one time, have family come in, visit family, and have unique activities and traditions they do.
The tradition of Thanksgiving that started in 1621 is still celebrated by many people across the United States today. Nowadays, most people spend Thanksgiving with their families and share their thanks. At Lafayette, many students and teachers have different traditions they do on Thanksgiving.
About the Contributors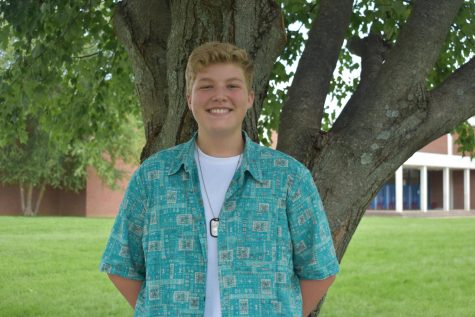 Logan Gwynn, Staff Writer
Logan Gwynn is a freshman at Lafayette High School. Logan loves anything that has to do with theatre, music, singing, or cooking and baking. He spends...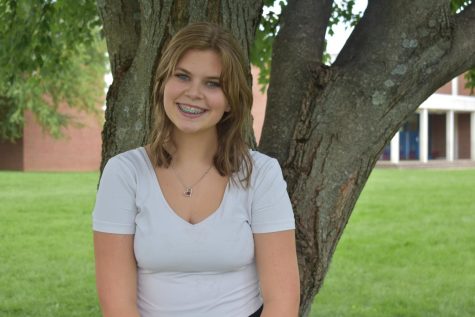 Alyssa Lucas, Staff Writer
Alyssa Lucas is a freshman at Lafayette and in her first year writing for The Lafayette Times. Her hobbies include photography, writing, baking, and listening...