Midnights Album Review
Taylor Swift is an American singer and songwriter who has come out with many new albums. Her last album, Red (Taylor's Version), was a re-recording of her 2012 album Red. This was notable for its bonus songs such as "Nothing New" with Phoebe Bridgers and "All Too Well (10-minute version)". On Red (Taylor's Version), Taylor Swift continued her upward artistic trajectory that started in 2019 with the release of Lover.
With Midnights, I was hoping Taylor Swift would continue her release of quality albums. Instead, we had Taylor Swift going in more of an ambient pop and electro-pop direction, with underwhelming results. The album opens with the song "Lavender Haze," a subdued and love-inspired cut. This song has proven to be one of the more popular songs off the record, but it is also bland and simple. The synthesizer and percussion feel generic, making the vibe awkward. The only thing that is somewhat noteworthy is the lyrics, which tie nicely in with album themes, but Taylor Swift has written better songs.
The first good song on the album is "Anti-Hero," with lyrics about depression and personal failure. While a couple of the lyrics come off weird and cringe-worthy, the themes, instrumentation, vocals, and catchy chorus make this song one of the few highlights on the album. "Snow on the Beach" is a song that I was initially excited about because of the Lana Del Ray feature, but she, unfortunately, isn't a very big part of this song and is left to be the backing vocals for Taylor Swift. Lana Del Ray's vocals aren't mixed very well, and Taylor Swift has much more of a presence in the song. Other than that, there isn't much notable about this song, as it sounds like a very low-key and laid-back song that I couldn't imagine someone actively paying attention to.
During the middle to end of the album, the album's quality goes from bad to worse. This downward spiral begins with the song "Vigilante S**t," which sounds like a demo from her 2017 album Reputation. "Vigilante S**t" shows Taylor's edgy and rebellious side. This song has many eye-rolling lyrics, such as "Lately, I've been dressing for revenge" and "They say looks can kill, and I might try." While I don't mind the subject matter in this song, the way that Taylor Swift presents the subject matter comes off as inoffensive and shallow.
"Labyrinth" is the second and last truly good song on Midnights. This song has a great vocal from Taylor Swift that is complemented well by the instrumental building up with overlapping synths as Taylor says she is "falling in love again."
Following this song is "Karma," which I have mixed feelings about. Jack Antanoff's production on this song is some of his best off of the album, with great synth work and keyboards that vary more than most of the songs on the album. It helps the instrumental popouts more than some of the more minimal songs on this album.
However, this is another song where the lyrics could be better. Usually, Taylor's lyrics come off as more serious and substantive and less shallow. But unfortunately, Taylor talking about how Karma is a cat and Karma is her boyfriend merely comes off as silly.
Midnights was Taylor Swift's most underwhelming album since 2017's Reputation. Lyrically there are a few good moments, such as many lyrics of the song "Anti-Hero" (most notably, "Did you hear my covert narcissism I disguise as altruism"). For the most part, though, this album features some of Taylor's worst lyrics. The vocals and production of some of these songs stand out. For the most part, though, the production and vocals are too stripped back and low-key, leading to most of her songs sounding the same.
Favorite tracks: "Anti-Hero," and "Labyrinth."
Score: 5/10
About the Contributor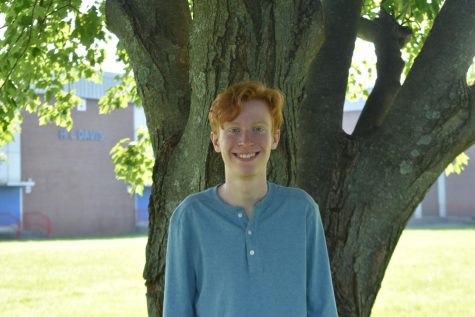 Andrew Briggs, Staff Writer
Andrew Briggs is a Freshman at Lafayette and is enrolled in the Pre-Engineering Program. He's a former SCAPA drama student. He plans on writing reviews,...