Taylor Swift: The Eras Tour
Taylor Swift has announced she is having another tour: Taylor Swift | Eras Tour. She has only announced the U.S. tour dates and locations but revealed that she has an international tour. She also revealed that she has other artists collaborating with her on tour.
When she first introduced her tour on Instagram, many fans were speculating. In the caption of her post, she said, "I'm enchanted to announce my next tour: Taylor Swift | The Eras Tour, a journey through the musical eras of my career." Taylor Swift's fans speculate that Taylor Swift will re-record her album Speak Now next. Fans think this because "Enchanted" is the ninth track on her third album. She does not own the mastership to Speak Now.
Taylor is welcoming nine other artists on her tour. However, those nine artists will be performing at multiple venues. The nine artists are Paramore, Beabadoobee, Phoebe Bridgers, Girl In Red, Muna, HAIM, Gayle, Gracie Abrams, and OWENN. Taylor said, "Feeling like the luckiest person alive because I get to take these brilliant artists out on tour with me."
Taylor has a total of 52 shows scheduled. She has shows in 17 states. She has two shows each in the following states: Michigan, Minnesota, Ohio, Missouri, Colorado, Washington State, Arizona, and Nevada. She has three shows each in the following states: Florida, Georgia, Tennessee, Massachusetts, New Jersey, and Illinois. There are only three states where she has yet to have two or three shows. In Pennsylvania, she has a total of five shows. In Texas, she has six shows; in California, she has seven.
On November 4th, Taylor announced adding eight more shows to the 27 existing United States tours. Taylor added the following dates: 4/14, 5/05, 5/14, 5/21, 5/28, 7/23, 7/28, and 8/03.
On November 11th, Taylor also announced the following date venues: 3/17, 3/24, 3/31, 4/13, 4/21, 4/23. 4/30, 5/07, 6/04, 6/09, 6/16, 6/23, 6/30, 7/07, 7/14, 8/08, and 8/09.
All of the tickets were sold on Ticketmaster. However, the site crashed due to too many people trying to get tickets. Taylor addressed the situation on her Instagram story on 11/18/22. Taylor revealed that 2.4 million people have already got tickets. She said, "It's truly amazing that 2.4 million people got tickets."
Taylor Swift has a total of 52 shows that feature nine different artists in 2023. The shows are in 17 different states. With the announcement of Taylor's tour, many theories also came with the announcement. Some fans were speculating that she would re-record her third studio album. The tour is called Taylor Swift | The Eras Tour.
About the Contributor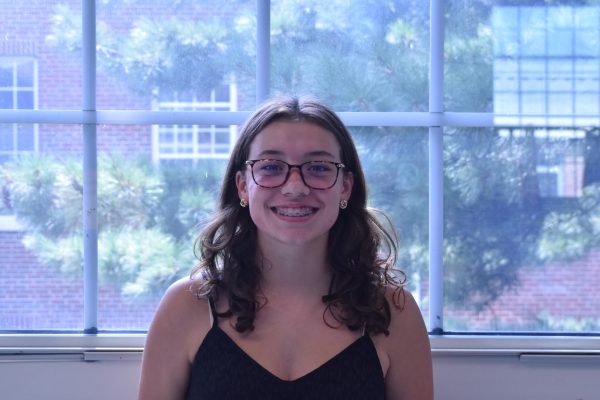 Isabella Dietzel, Staff Writer
Isabella Dietzel is a sophomore in her second year in Journalism. She is a staff writer and is excited for the 2023-2024 school year. She is in lacrosse,...