What is Epic Universe?
Universal Studios is one of the world's most renowned Amusement Park Companies. They have many parks around the world: Universal Studios Hollywood, Universal Orlando Resort, Universal Studios Japan, Universal Studios Singapore, and Universal Beijing Resort. Universal parks and attractions are themed; some of the themes they use are Minions, Shrek, Harry Potter, Fast & Furious, The Simpsons, and so much more.
Universal Orlando Resort is creating a new park to add to its extravagant property. They have two theme parks, Universal Studios Florida and Islands of Adventure. Another popular park they have is their water park which is Volcano Bay. They also have a shopping and dining area, CityWalk, open to the public. The new park they are adding is Epic Universe.
What Is It?
Epic Universe will be a new park at Universal Orlando. It will have four lands and a "hub" to enter them. This is the largest park they have created. Each land has a theme from a different movie or video game franchise, and the theme for the hub is supposed to be Outer Space. The four lands in Epic Universe are speculated to be themed after Universal Classic Monsters, How to Train Your Dragon, Harry Potter, and the Wizarding World, and the one that is officially confirmed is Super Nintendo World.
What Attractions Will Be Expected?
There will be attractions in every land along with restaurants and shops.
A rumored ride in the Universal Classic Monsters land will be similar to Harry Potter and the Forbidden Journey in Islands of Adventure. More attractions are rumored to be an inside boat ride themed after Creature from the Black Lagoon, and a family spinning coaster possibly themed after Wolfman. The land is supposed to be themed after Frankenstein's village from the 1931 Frankenstein movie directed by James Whale.
In the How to Train Your Dragon land, there is planned to be a steel launch coaster that will run all over that land. There is also speculation that there will be attractions like an interactive boat ride, a set of two Sky Fly rides manufactured by Gerstlauer, and an indoor theater. The indoor theatre is supposed to have a show similar to Universal Studios Beijing's. It will include big puppets, live actors, and even screens to immerse the audience into the story of How to Train Your Dragon.
In the Wizarding World of Harry Potter, the third expansion of this movie franchise in Orlando parks, it is rumored to have one ride themed after the Ministry of Magic. It was also speculated to have other rides, but those projects were canceled. It is set to be themed in Wizarding Paris like it's seen in the second film of Fantastic Beasts. This land is still in the air, but construction has started.
Super Nintendo World is the third one to open in the world. The one in Orlando will open with all three attractions. The attractions that will open are Mario Kart: Bowser's Challenge, Yoshi's Adventure, and the Donkey Kong Mine Cart Coaster. A rumored attraction in a theater under Peach's castle may be built at Orlando's location. You can find videos on what this land will look like from the other parks it is open at. Visitors can participate in interactive games and group challenges by buying a "Power-Up Band."
The Hub of the park is going to be space themed. It will contain a Dual Launch Racing Coaster, a possible flat ride underneath a stained-glass dome in the central water feature, other non-confirmed attractions, and others that have their speculations. The Hub will also have a hotel connected to the Hub for guests to access the park. Across from Epic Universe, there is supposed to be a hotel with two buildings facing each other. There isn't much information on this hotel yet.
When Will Epic Universe Open?
On January 27th, 2022, at 10:02 AM, Universal Orlando Resort's official Twitter page tweeted, "Summer 2025." There was no context for the tweet. That is all they said. This is the time that the park is supposed to open. With the rapid progression of the construction, it could be even sooner. The announcement was made for this park in August of 2019, then, shortly after, it was delayed due to Covid-19.
Epic Universe will be one of their biggest projects and parks. It is highly anticipated and will hopefully be loved by many fans. A great channel called Theme Park Stop does Epic Universe updates, predictions, and other in-detailed videos. Information is continuing to be released, so stay tuned for updates on Universal Orlando's platforms.
About the Contributor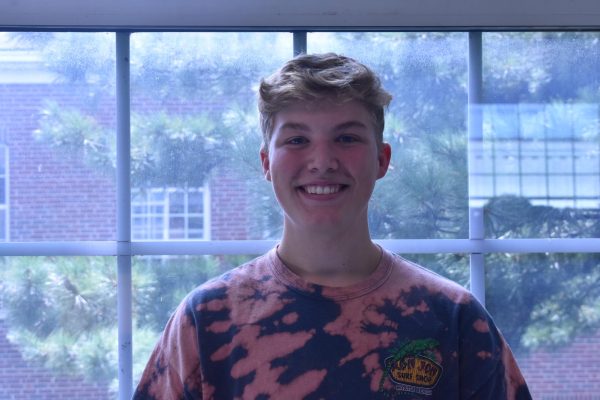 Logan Gwynn, Staff Writer
Logan Gwynn reprises his role at the Lafayette Times as a Sophomore. He enjoys spreading important news and information to his fellow peers. Logan enjoys...