LHS Swim & Dive: Here's What To Expect
The Lafayette swim and dive teams are starting their seasons on a roll. The LHS girls and combined teams have already managed to pick up a record of 3-0, and the boys' team was able to pick up their second win on Wednesday against GRC. To celebrate the impressive start of their season, we interviewed Lafayette alumni and head dive coach, Ronni Trisko, to get the inside scope on what more we can expect.
Lafayette Times: What can we expect from our swim and dive team this year?
Coach Trisko: I would say that after last year when we had a bunch of new coaching staff, this year will be a lot better since we will be able to collaborate better and work well with our newfound experiences. Another thing I have noticed is that we seem to have a lot more talent and a lot of new faces this year, which should help us get a lot more representation for Lafayette in the swimming and diving realm.
Lafayette Times: What are your predictions for the rest of the season?
Coach Trisko: I would say at the start of the season, we had a lot of new divers, some of which with some gymnastics background, that started off the new season with little to no experience with diving before. But after seeing all the progress made by these divers and how well some of them performed at the meets, I would definitely predict that we will continue to get more skill and much more points at meets, and the swim team will get better with their times and speeds in their races.
When asked what his thoughts were on the swim team, swim coach Trent Lakes said, "We have a great group of student-athletes on our team this season. After our first handful of meets, I can already tell our team is stepping up to the challenge. Our student-athletes have been working hard, and I can't wait to see their efforts culminate in a great performance come February."
Our swim and dive teams have already jumped into a new season and brought their A-game to every meet so far. I'm not sure about everyone else, but I know for certain that I can't wait to see how well the Generals are going to perform in the pool for the rest of this season at meets like the two city dive meets on the third and sixteenth of December and the 2022 FCPS Championship on the seventeenth.
About the Contributor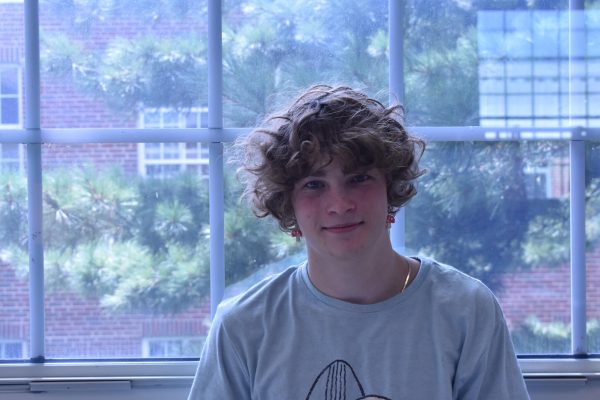 Isaac Critchfield, Photography Editor
Isaac Critchfield is a sophomore at Lafayette High School enrolled in the SCAPA program, majoring in visual arts. This is Isaac's second year in Journalism...