Lafayette Scheduling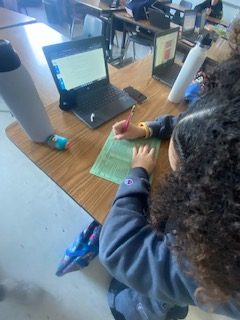 Last week Lafayette students got their scheduling cards and other forms for classes they might want to take next year. Picking out your classes can be very stressful. Do you pick classes to help prepare you for the future or fun electives with friends? Either way, mapping out your next steps is challenging.
What Do You Need to Graduate?
To graduate at Lafayette you need a total of 26 credits. The bare minimum credits you need are the following:
-4 english, 4 math, 3 science, 3 social studies, 1 health and PE credit (which can also be completed in the summer), 1 Art and humanities credit (which is 3 art courses under the same discipline or 1 visual performing arts class), and 10 elective credits.
-To pass ninth grade, you need at least 6 credits.
-To pass tenth grade, you need at least 12 credits.
-To pass eleventh grade, you need 18 credits.
-To graduate, you need 26 credits.
Click for Course Directory.
Something to also consider is that after ten full days in a course, a student who drops a course will receive a grade of "F" for that course on the final report card and transcript.
How to Get to the Top 10 of Your Class
Being top of your class is a goal for a lot of students. To be able to get there is very complicated and requires a lot of dedication to schoolwork and grades. You would need to put additional effort into your schoolwork, study, ask and talk to counselors, and pace yourself to achieve this. Most of the people who get top of their classes get all A's throughout their high school career. It usually goes by your weighted GPA, so this is something to think about when you're deciding what classes to take. Advanced Placement classes and advanced classes add 0.5 points to your GPA. So if you want to try and get your GPA higher and be top of your class, these classes are highly recommended.
Are AP Classes for Me?
If you want classes to help you in the future, Advanced Placement (AP) classes are great. AP classes are very difficult because they are equivalent to some college courses. However, they can be rewarding by potentially giving you college credits if you pass. These classes have a final exam, and to receive college credit, you must pass the final exam. They also look very prestigious on your college resume. To be in these classes, it is required to sign the Advanced Placement agreement form, stating you are aware of how difficult these classes can be. Ap classes can also not be dropped. The classes are very fast-paced, which means it will take a lot of time after school, which may affect extracurricular activities, but this is still doable if you stay focused and work hard. Some AP classes require summer work. To be in these classes, you need to remain focused, work independently, and be good with deadlines. Be sure to consider all these things when choosing your courses.
How to Prepare For College
There are many different options at Lafayette to help prepare you for college. Something colleges look for is if you have taken any foreign language classes. For a community college, it is recommended to take two years of a foreign language, and for a selective college, four years of a language. If you are a junior about to be a senior next year, Co-Op is strongly encouraged if you have most of your credits. Co-Op is where you leave school for half a day to work. However, you must take at least one of the business and marketing classes available. Taking electives can also help to prepare you for college and might help you figure out what you want to do after college.
Additional Diploma Available
There is an additional diploma available to receive called the Capstone Diploma. This diploma can be earned after you take AP Seminar. AP Seminar is a class that is writing, research, and presentation based. To take this class, you must have taken English 1. After you take AP Seminar, it's required to take AP Research. Once you take these two classes, you need four additional AP classes, electives or not. However, you need to take the AP exams and pass them to get the diploma. If you are applying for college and haven't gotten your test results, you can say you are a Capstone Diploma candidate. The Capstone Diploma also isn't rewarded until after you graduate. This looks great on your application because it shows that you are engaged in difficult classes.
How to Get More Credits?
If you're looking to get as many credits out of the way as possible, there are a lot of class options you can take. You can double up on some of your classes; for example, if you're a freshman, you can take Geometry and Algebra 2 simultaneously.
There are also dual credit classes that count as two credits. Money skills are a great math recommendation to take. It is an elective, but it counts as a math credit. So in one year, you can take money skills and your core math class and get two math credits. Completing the math classes required to graduate can help if you plan on graduating early or doing Co-Op. Talk to your teachers and counselors to see your options and what works best for you. To get information and request a conference with your counselor, click here.
About the Contributors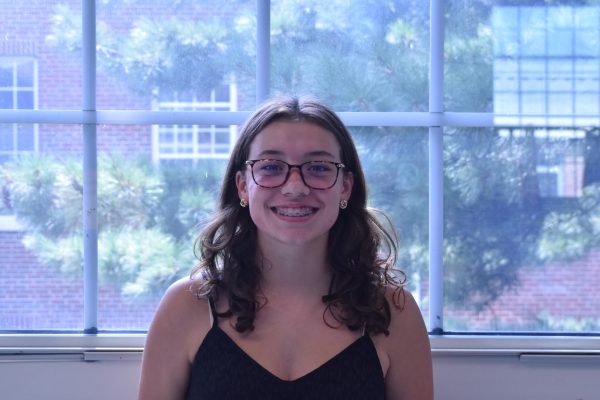 Isabella Dietzel, Staff Writer
Isabella Dietzel is a sophomore in her second year in Journalism. She is a staff writer and is excited for the 2023-2024 school year. She is in lacrosse,...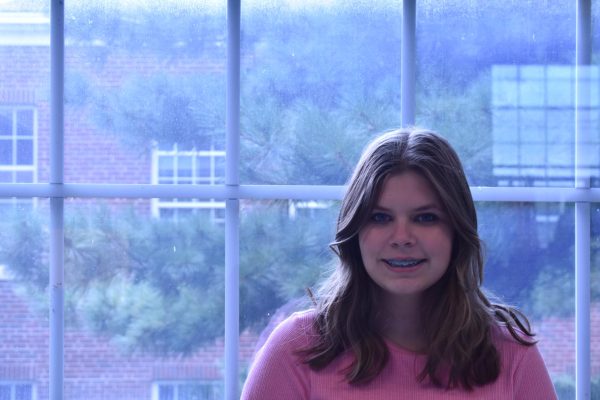 Alyssa Lucas, Staff Writer
Alyssa Lucas continues her era with the Lafayette Times as a Sophomore. She enjoys writing for the Times with her friends and spreading news to the school....