What is up with Disney World, and What's in Store in the Near Future?
2022 was a big year for the Disney company and Disney World in Orlando, Florida. They had multiple additions to the parks, big announcements, and closures, and because of all this, fans' expectations are sky-high for their 2023 season. These are some of the most prominent things for 2023.
Splash Mountain announced its closure on January 24th, 2023, and will be redone to follow the story of The Princess and the Frog. This new ride will be named "Tiana's Bayou Adventure." The ride will still have the same track and location, but it will be gutted of its interior and get new decor to be themed after The Princess and the Frog. This attraction will open in late 2024. The reason behind its closure is because of the movie the original ride was based on. The movie Song of the South has a troubled history, and many people take offense to it. Song of the South was released in 1946. It follows the story of a little boy who moves to the South. He meets an old man named Uncle Remus, and he tells the little boy stories of his problems, with animated characters, which are shown in Splash Mountain, to give the boy valuable lessons. This movie presented false information about plantation life in the post-Civil War South and stereotyped African Americans. Disney decided it was better to disassociate itself from the movie and start brand new. This will be a big addition to the parks once it opens. It will also be the first representation of this fan-favorite movie, The Princess and the Frog.
A big rumor that has been floating around about Disney World is that Space Mountain will permanently keep its lights on. Space Mountain is a high-speed, indoor roller coaster at Disney World that is themed after launching into space. You zoom around in the dark, and it is a lot of park goers' favorite ride in Disney World. There have been multiple injuries on this ride, but an injury rumored to happen in late December supposedly caused Space Mountain to be a lights-on attraction. If you are interested in this change, keep an eye out for any updates because there should be some soon.
Another huge addition to Magic Kingdom is TRON Lightcycle Run. This will be the fastest rollercoaster in Disney World. An official opening date was released recently. This highly anticipated attraction will open on April 4th, 2023. It is based on the 1982 movie, Tron. You can find videos of what this ride will look like for Disney World. The original ride is at Shanghai Disneyland, which opened in 2016. This will be a very immersive and thrilling ride that may become a lot of people's new favorite attraction.
Moana is a film that was immediately a favorite. In EPCOT at Disney World, they will be opening their first attraction based on this movie. Moana: The Journey of Water will be an immersive, walk-through attraction set to open in late 2023. It will allow guests to be in Moana's shoes and interact with water as she does.
The D23 Expo (D stands for Disney, and 23 stands for 1923, which is the year the Disney company was founded) is a Disney fan club that has an exposition every two years to share upcoming things, big announcements, celebrity appearances, and so much more. A big announcement at their event in 2022 was a Moana mini-land in Animal Kingdom. This land will take over Dino-Rama. Josh D'Amaro presented this teaser and said it was a future project that is supposed to be coming up in the next few years. This would be a good addition to Animal Kingdom because there is no big representation of Moana in the parks yet, and Dino-Rama can use a big update to attract new people.
Another project announced at D23 with the Moana mini-land was a Zootopia expansion. It is rumored that the dinosaur ride will be rethemed to a Zootopia-themed attraction. This would be a great addition to Animal Kingdom because there is no representation of Zootopia in the parks. The concept work is the only information on these. Both of these have yet to be funded or approved, so none is confirmed.
Disney World's 50th anniversary ended in 2022, but the Disney Company is now celebrating 100 years of magic. Disney has made so many people happy through everything they have done. Disney World has helped bring the stories to life. In their 2023 season, there will be many big and small additions, and they can only keep going up.
There are always projects in the works at Disney to make the parks better and to help appeal to everyone. Disney has changed so much over the years and will also in the future. Be ready for 2023 because it will be a big year for Disney Parks.
About the Contributor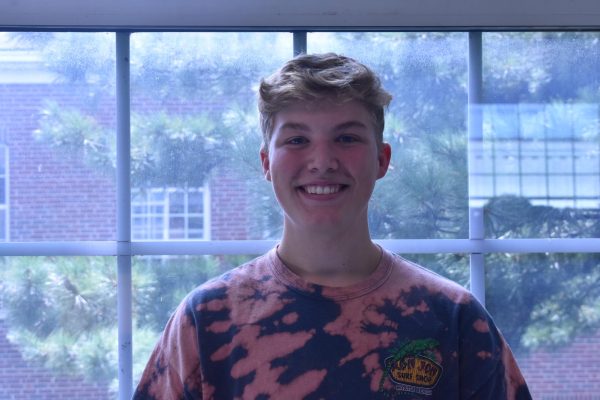 Logan Gwynn, Staff Writer
Logan Gwynn reprises his role at the Lafayette Times as a Sophomore. He enjoys spreading important news and information to his fellow peers. Logan enjoys...