Boys' Volleyball is Starting Back Up
Boys, listen up! Did you hear about Lafayette boys' volleyball starting up soon?
To join, only boys are allowed at tryouts; girls' volleyball doesn't start until later in the year. Mr. Stegman is the boys' volleyball coach and a math teacher at Lafayette in room 125. See him if you want to try out for the boy's volleyball team. Tryouts are in the last week of February.
According to Coach Stegman, tryouts are typically held during the week of basketball regionals, depending on how basketball teams do districts and regions. Tryouts will be held inside Lafayette's gym. The schedule for this year's games will be posted soon on Max Preps.
Teams start playing games in the second week of March. Boys practice for four days weekly for the first couple weeks because players prepare for the games ahead. Once games start, boys will start practicing only two days each week because there will be one game at least each week, so there will be less practice time.
Mr. Stegman enjoys coaching freshmen and sophomores, but the 12 best players will be on varsity regardless of age. The coach accepts 24 players, 12 for varsity and 12 for JV.
What are the requirements for boys' volleyball? Coach Stegman says the only requirement is an athlete willing to learn and compete. Other than that, there are no specific requirements for volleyball. Boys' volleyball is still new in the state, so they're not sanctioned by KHSAA yet.
Playing school sports means maintaining passing grades. You will be suspended from any practices or games that week if grades aren't maintained. This lets your team down, and it's important to make time for school, sports, and personal life. You will be kicked off the team if you are suspended three times because of your grades. You also set a role model to others at Lafayette, so you must make good choices at school.
So boys, don't be shy and join the LHS Boys' volleyball team!
Mr. Stegman would love to coach you throughout the season. You get to experience what it's like to be on a team and work with others. You could even make new friends and grow a bond. Take advantage of the last week of February.
About the Contributor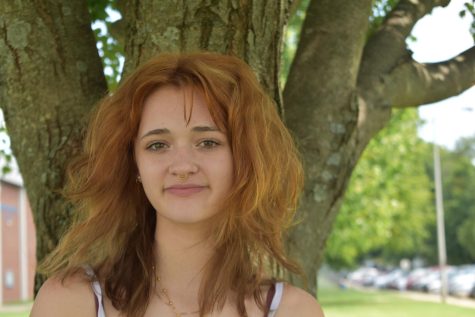 Liv Harbour, Staff Writer
Liv Harbour is a freshman at Lafayette High School. She enjoys writing poetry, going to new places,
and making pieces of art. She was on Jessie Clark's...