SOS Album Review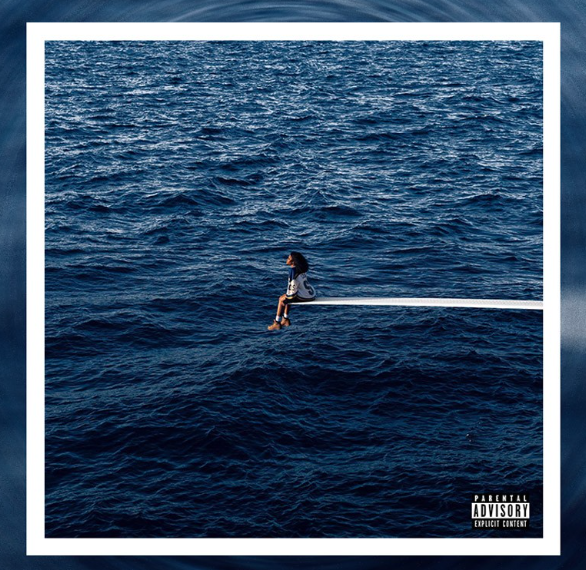 Since SZA (Solana Imani Rowe) released her debut album CTRL in 2017, fans have eagerly anticipated a rumored sophomore album. The record-breaking artist went three years without releasing any music, so fans were ecstatic when the lead single "Good Days" was released in 2020.
The following year, SZA released her second single, "I Hate U," and was featured on Doja Cat's hit song, "Kiss Me More." All three singles reached the Top 10 on Billboard 100, putting SZA in the spotlight.
On December 9th, 2022, SOS became number 1 on Billboard 200, breaking the record for the biggest streaming week in R&B history. After listening to the entire album at least twice, I thought some songs added to the album's success, and some failed to live up to the album's sparkling reputation.
The album opens with "SOS," a soulful nod to the artist's roots, where the artist plays an organ-like melody to complement her breathtaking vocals.
SZA moves on to "Kill Bill," one of the album's most successful songs. This song has a lullaby-sounding tone which is ironic because the lyrics are centered around the fantasy of killing one's ex.
Some of the other spotlighted songs on the album "Seek and Destroy," "Low," "Love Language," and "Blind" show SZA's honest and vulnerable side, talking about the struggles of relationships.
While the mentioned songs are led by body-rattling bass and drums, songs like "Nobody Gets Me" and "F2F" are mostly guitar-driven. These are some of my favorite songs on the album due to SZA's powerful and honest vocals. Compared to the other songs on the album, these two showcase SZA's ability to be versatile in her music as an artist. She can flow from a bass and drum rap song to an almost indie-rock-sounding song, and make it look easy.
The first six songs stop you in your tracks, force you to press replay, and keep you begging for more. While these songs are undeniably amazing, the rest of the album will pleasantly surprise you.
Tracks like "Conceited" and "Shirt" show a more confident side of the singer. "I don't like nobody / I don't feel guilty about it / I just got my body done and got no guilt about it / I just heard your opinion and coulda did without it." While I love seeing SZA as her confident self, I appreciate her vulnerability with her struggles. In "Special," she talks about how a relationship brought her a lot of anxiety and doubt regarding self-worth and just being yourself. "I used to be special, but you made me hate me."
SZA also opens up about the search for humanity in a world where everyone is watching in the song "Ghost in the Machine " featuring Phoebe Bridgers. This is my favorite song on the album. The production of the build in the chorus and the powerful bass line at the bridge brings this song to life. I love when artists from two different genres of music come together in a feature; this was one of those unforgettable moments.
While my views of this album are overall very positive, I have to criticize some musical decisions. SZA oversang on the opening song, "SOS," and "I Hate U" (unpopular opinion) was dry, repetitive, and lacked a distinct variation between the verses and chorus.
Some of the songs on the album were a little too similar for my liking, such as "Far," "Too Late," and "Love Language," but the diversity of the overall album is very impressive. In conclusion, this album is one of my favorites of 2022 and worth a listen. Check out SOS by SZA on Apple Music and Spotify.
Album Rating: 9/10
Best Songs: "Ghost in the Machine," "Kill Bill," and "Shirt"
About the Contributor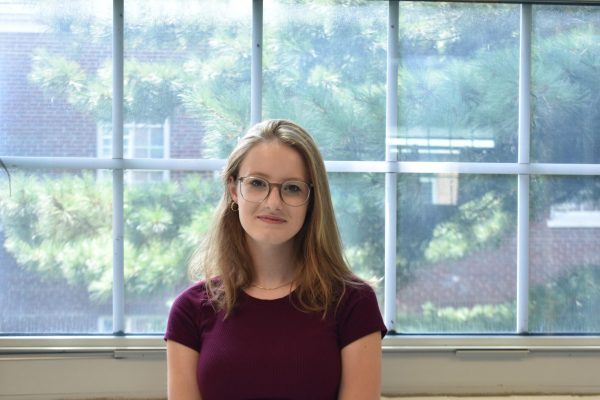 Molly Anderson, Co Editor-in-Chief
Molly Anderson is the Editor-in-chief at the Lafayette Times, and this is her 3rd year as a Journalism student. Molly is a music enthusiast, and while...