What is the Best After School Snack?
Have you ever had to attend an event and wondered what snack you should bring? Or are you just curious about what the most popular snacks are? I asked students what they thought the best snacks were, and here is what they said.
Doritos are some of the best chips, with many different flavors. You could have one of the many hot flavors if you want a spicy flavor. Or, if you like the original ones, just getting nacho cheese ones is always a good choice.
"I like them because they aren't super salty and have a similar taste to Cheetos without being as messy," stated Sophia Sweazy, a sophomore at Lafayette. "They are also efficient to eat on the go." Overall, Doritos are especially good for a club or group activity if you don't know what everyone likes.
The best quick snack is a split between Goldfish and Cheez-Its. Both are small crackers that are easy to take places and have many flavor options. Goldfish has cheddar, pretzel, pizza, extra cheddar, and red hot, while Cheez-Its has original, white cheddar, and buffalo.
My favorite after-school snack is the classic peanut butter and jelly sandwich. PBJ is a quick and convenient snack that fills you up and is pretty healthy. There is also a ton of variation in what you do. There are different types of bread, peanut butter, and grape jellies. You can switch out the jelly for bananas and honey.
So, those are some recommended snacks by students and a top pick of my own. It was interesting that the snacks students liked the most when choosing a snack included flavor, portability, and mess. If the snack had a lot of flavor but made a large mess, most students did not enjoy eating it. Likewise, if the snack was a small, portable cracker but it had no taste, not many people liked it. I hope this article helped you find the snack to bring to an event or made your mouth water in hunger.
About the Contributor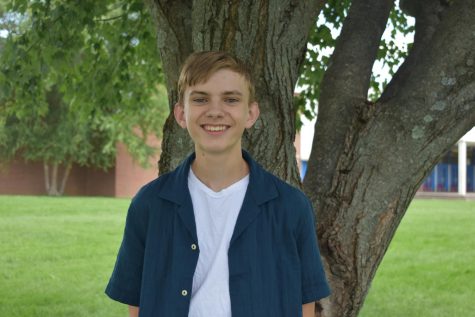 Wyatt Talboo, Staff Writer
Wyatt Talboo is a freshman at Lafayette and part of the Pre-Engineering program. Wyatt is a photographer for the Lafayette Times. He enjoys being outside...