What is the Willow Project?
The Willow Project is a topic that is gaining a lot of attention on social media. Many might not know what it entails, but it's a massive oil drilling venture in Alaska's North Slope region in the National Petroleum Reserve. This project was proposed by ConocoPhillips, the company that has already been surrounded by controversy for their continued oil drilling and exploitation of nature, which cause risks that could impact indigenous communities. This project may cause irreversible threats to climate change.
It took a while for the Willow Project to get where it is today, but in 2018 it went through its initial rounds of permits, which was initially allowed by President Trump's Bureau of Land Management in 2020. A federal judge reversed that approval in 2021, saying that the Trump administration did not consider possible greenhouse gas emissions and protections for an ecologically sensitive region in the planned project area.
At the beginning of last month, the Bureau of Land Management, now under the Biden administration, published another environmental review on the project. It took a while to address the items the judge had taken issue with in the 2021 ruling. However, the review effectively opened a new opportunity for the Department of Interior to give the final go-ahead for the project. This is why people are just now hearing about the Willow Project.
Some people support the project because they think it's a good idea. Some state lawmakers believe this project will open the door for new jobs, boost domestic oil production, and lessen the country's reliance on foreign oil.
Although it may have some benefits, it is a horrible idea for the environment and quality of life in the future. The Willow Project will help contribute to the climate crisis. It will generate enough oil to release 9.2 million metric tons of planet-warming carbon pollution annually. That is equivalent to adding two-million gas-powered cars to the roads. There are also concerns with fast-warming arctic environments and how they can destroy habitats for many native species and their migration paths. Considering we already need to stop using oils and gasses, this could have irreversible damage to our climate.
On March 13, 2023, President Biden approved The Willow Project. President Biden has broken a campaign promise he made back in 2020. His campaign vowed to end new oil and gas drilling on public waters, and he carried this out initially as an early executive order.
The Biden administration most likely approved this project because of the global energy crisis and pressure from Alaska lawmakers. Further, there were some leasing issues with ConocoPhillips that the government did not want to fight.
To minimize fallout, Biden's administration made demands of ConocoPhillips, including reducing the number of drilling sites from five to three. Although this will not be as bad for the environment and will support nature conservation, Biden is still breaking his promise. Because of this broken promise, the project will most likely affect his ratings and put him in a negative light with voters.
The Willow Project is a vast oil drilling venture in Alaska. This plan could cause climate change issues worldwide. There are concerns about harming ecosystems, plant life, and public health. President Biden and his administration have approved of the project despite its consequences on our waters and our environment.
About the Contributor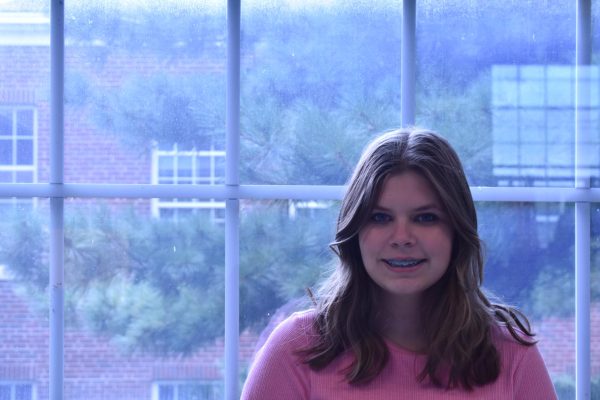 Alyssa Lucas, Staff Writer
Alyssa Lucas continues her era with the Lafayette Times as a Sophomore. She enjoys writing for the Times with her friends and spreading news to the school....