Carry On- A Book Review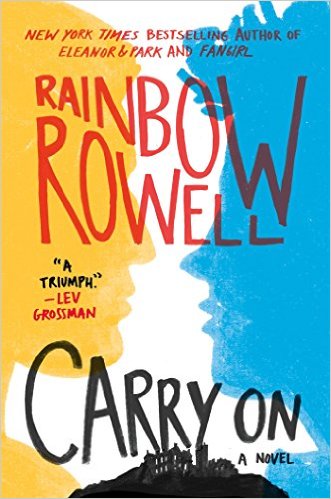 Hang on for a minute...we're trying to find some more stories you might like.
Carry On by Rainbow Rowell is a book I recently finished reading. This book is a little different. In another book written by Rainbow Rowell, Fangirl, the main character is a writer, who writes fan-fiction of another book. That book is called, the Simon Snow Series originally written by, Gemma T. Leslie. In the author note for, Carry On, Rowell wrote that she wanted to finish the story in her perspective. Not in the perspective of a her characters, and that's exactly what she did in Carry On.
Carry On takes the perspective of multiple characters starting with: Simon, Baz, Agatha, and Penelope. These characters are all friends, in a way. In the beginning, Simon and Baz are enemies; Simon and Agatha are together; Simon and Penelope are best of friends. Though they are all connected through a common enemy. The Humdrum. I should probably mention that this is a magic affiliated book. The characters all have magic, and attend a magic school. This book is the equivalent to the Harry Potter Books. Simon Snow is the Chosen one where Harry Potter is the Chosen One in the Harry Potter Books. The Humdrum is the same as Voldemort.
You will be on a roller-coaster of emotions and excitement. From magic battles to forbidden relationship, Carry On will have you on the edge of your seat begging for more.
Disclaimer: You do not have to have read the Simon Snow books previously to understand what happens. The characters and events have been explained. However, reading the books may give you a better understanding of the characters, but remember these characters and events are written in a fans point of view.
About the Writer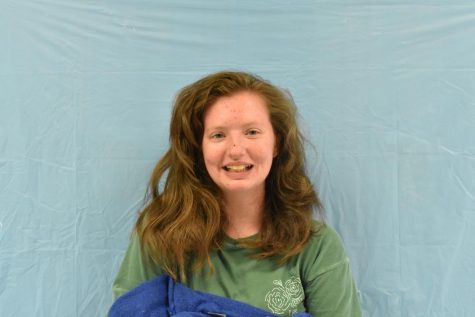 Rebecca Bishop, Editor-in-Chief
Rebecca Bishop a Senior at Lafayette High School. She enjoys reading and writing, and this is her second year learning as a journalist. As a member of...