Step Team
Hang on for a minute...we're trying to find some more stories you might like.
This year, the Step Team, with the name RIOT, has a total number of eighteen steppers. Chamique Cowan is Captain with Tieresia Walker as Co-Captain.
The Step Team is a way for the students to express what they feel.  Step is a form of dance that uses, "movement, words and sounds to communicate allegiance to a group." (http://www.stepafrika.org). The Lafayette Step Team has worked hard and has participated in a variety of competitions. To name a few competitions they preformed at: first place at the Fayette County Step meet in 2015 and second place at Fierce Step Battle. They've also preformed at William Wells Brown's Black History Program since 2016.
The Lafayette Step Team, is not one club, it belongs to something bigger: the Harambee club, a club about African-American culture.
Ms. Easley, who has been here at Lafayette since 2012, when she was accepted for a Special Education position "met six enthusiastic, creative students that wanted to see change in their school and leave a legacy for those behind them."  Ni'Kerrion McDonald, a member of the Harambee club told us that these students, "wanted to start a club that would embody their cultural diversity and [would] become an outlet for them to display their talents". This led to a club that has inspired many students at Lafayette.
Along with the Step Team, the Harambee Club, the group under Ms. Easley's direction also includes a Choir. This choir has made appearances at the MLK breakfast, the Lift Every Voice Black History Program, and Lexmark's Black History program.
Everyone is welcome to join.  Ni'Kerrion McDonald tells us, "We aspire to encourage students to embrace their differences and reach goals that may be seen as unreachable because of them."
About the Writer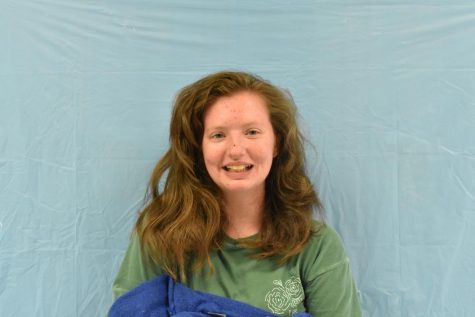 Rebecca Bishop, Editor-in-Chief
Rebecca Bishop a Senior at Lafayette High School. She enjoys reading and writing, and this is her second year learning as a journalist. As a member of...