KUNA 2018
Hang on for a minute...we're trying to find some more stories you might like.
Students in the Y-Club participated in the Kentucky United Nations Assembly (KUNA), a conference in which students are able to participate in a simulated international diplomacy meeting, held in Louisville, KY. It lasts three days and it offers students the opportunity to experience a mock United Nations assembly and meet new people. Lafayette participated in the event from March 11th to March 13th with Jeremy Burba, Brison Harvey, and Sherri McPherson as sponsors. Students act as ambassadors to represent their designated countries. They do this by dressing in cultural attire, participating in the Parade of Nations, and performing on the International Stage.
This year, Lafayette represented Costa Rica and South Korea. For Costa Rica, the students discussed creating a tribunal for the overcrowding of prisons and for South Korea, they proposed a grant for the reduction of automobile pollution. Participants had to follow a business attire dress code, however when out of group meetings, they were allowed to dress more causally. All of the participating students had a good time representing Lafayette and creating solutions for their countries.
Our Lafayette students received recognition for their hard work and dedication to the debate process:
Outstanding Ambassador: Anne Elizabeth Forker
Outstanding Speaker: Claire Qian
Outstanding Advocate: Nicholas Skidmore
Elected KUNA 2019 Editor-in-chief: Audrey Fields
Delegation of Excellence
Global Village Honorable Mention
About the Writer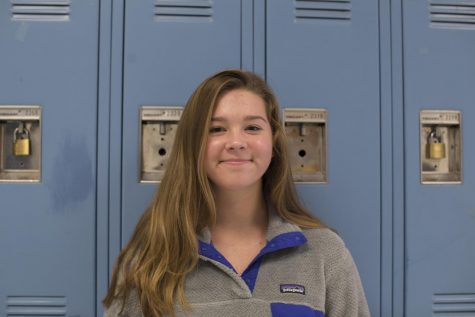 Katy Cornish, Business Manager
Katy is a freshman at Lafayette High School. She is a staff writer for the news section and the business manager for the Lafayette Times. She is also a...