Lafayette Theatre 3, 4, & Technical Theatre Presents "Dark Road"
Hang on for a minute...we're trying to find some more stories you might like.
Unlike a traditional written final, the Lafayette theatre classes have performance finals. For the upper level drama classes, this semester's final consist of putting up a full fledged production.
After a few weeks of debating, the class finally decided on the show Dark Road by Laura Lundgren Smith. Each student has a role in the production, some are actors and others are technicians. While the actors are learning lines and receiving blocking from Lafayette's incredible director and theatre teacher, Amie Kisling, technicians are busy completing all other aspects of the show, everything from lighting design to costuming to blocking the show is completed by students. This gives actors and technicians alike a chance to complete jobs they normally don't get to do in shows outside of class.
Dark Road handles a very serious subject matter, as most of the show takes place inside a concentration camp. The story follows Greta, a young German girl who takes a job as a guard inside Ravensbruck, an all-female concentration camp. As the story goes on we see how living this life changes Greta into someone no one could ever had imagined. By giving this alternative point of view to the tragedy that was the holocaust, the show makes audience members question their own life choices.
You have two opportunities to see Dark Road: May 24th at 6pm and 8pm. Tickets are $5 at the door.
About the Writer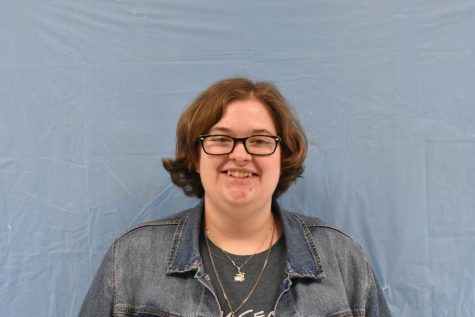 Victoria Steward, Editor-in-Chief
Victoria Steward is a Senior at Lafayette High School. She was the Managing Editor and Co-Editor of the Arts column for the 2017-2018 school year. She...