How to Not Waste Your Summer
The year is winding down to a halt. Soon, it's going to be "School's out, school's out, teachers let the bulls out! No more teachers' dirty looks, no more homework, no more books!" Except, there is going to be a lot of homework and books. Summer homework, however, doesn't mean you can't have any fun. Having fun also doesn't mean wasting your summer. Here are a few tips on how to manage your summer.
Create a schedule. And follow it. Before your summer starts, think about your timetable. How many days are there? What commitments have you made? What work do you have to do? What fun things do you want to do? You could write down a rough sketch of your plan, or you could whip out a spreadsheet and figure out what you want to do every hour of every day. Account for the time you know you're going to spend on your summer homework. Set aside some free time for watching Netflix, going to the zoo, drawing, family time, or anything else you can dream up.
According to Lafayette student Devyn Fleming, "I don't like to be restricted by schedules". While schedules have the potential to be restrictive, you can make it your own. You can plan everything or you can just come up with an idea for the summer that won't tie you down. While making a schedule requires some commitment, the only thing stopping you from straying from it is you.
Stay on track with your summer work. Do not procrastinate. No matter what you tell yourself, you cannot get all of your work done in the last few days before the next school year. Assess what work you have to do, how much you have to do, and how long it will take you to do it. Although it is important to get the work done soon,  you don't have to stress the whole summer. For your sanity, don't try to finish all of the work at once. Keep it spread out to avoid overdoing it and start early to prevent procrastination-induced stress.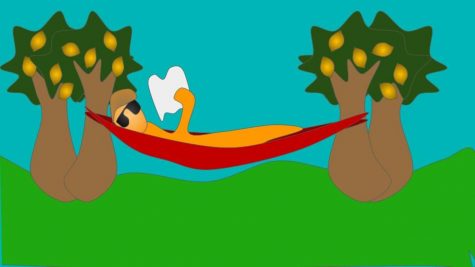 Have experiences. Devyn Fleming says, "I like to lay around in my room and do absolutely nothing," which is how many students spend their summers. While some of this is great as a part of relaxation, summer is a time for you to do more important things. Have meaningful experiences, such as going on a trip (whether it's going to Greece or Paris, Kentucky), going to summer camp, making friends, doing art, learning a language, getting a job, etc. These experiences can give you a richness of life, something you can say you've done, or a new skill you can use in the future. Positive experiences allow you to make lemonade out of summer's lemons.
Relax. Summer break is supposed to be a break. Of course, you have to work on summer homework, but if you manage your time, you can have time to relax. After the stress of a year of high school, you need a while to reboot for the next year. You can relax through meditation, sleep, reading, television, and other leisurely activities.
Be responsible. As said before, stick to your schedule and stay on track with your summer work. Also, make wise decisions and don't put yourself in danger of being stressed-out before the school year starts.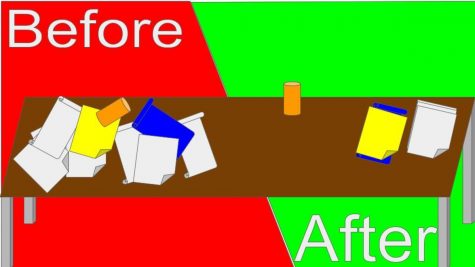 Be productive. Summer break gives you a chunk of time to do a lot of things. It's tempting to get sucked into the vortex of Netflix and social media. Even if you do finish your summer homework, there are still other things you can do to make to most of your summer that don't involve staring at a screen and acting like a zombie. You can be productive by cleaning your living spaces, getting organized for the next school year, learning new things, making new things, etc. A summer of accomplishing things takes stress off of your shoulders and leaves you with a sense of satisfaction.
Get in contact with your friends. Do fun things with them—like playing games, watching movies, going to the park—in person. Forge new relationships and develop old ones to have a meaningful summer to remember. The friends you make may be your lifelong friends or may simply be bright spots in your life.
Keep a journal. Journaling can help you stick to your schedule by making you reflect on what you accomplished, what you did for fun, and what you didn't do. Journaling can also help you record your memories. In the future, it will be nice to look back on and to remember your summers.
"There's 104 days of summer vacation and school comes along just to end it, so the annual problem for our generation is finding a good way to spend it." Does this sound familiar? Are you looking forward to summer vacation? Do you often end up wasting it? Follow these tips to take charge of your summer and to enjoy it as much as you can.