Last Day Attendance Letters
Hang on for a minute...we're trying to find some more stories you might like.
The last day of school is quickly approaching and Lafayette is prepared. Many students miss the last day annually because there are no finals given on that day. What you may not know is that every unexcused absence hurts Lafayette's students. Unexcused absences hurt the school's daily attendance average. The higher Lafayette's daily attendance average the more SEEK funding (state dollars given per pupil per day) Lafayette gets next year.
Lafayette understands that many students may not want to come in the last day, or will need to participate in the graduation cermony at 4 p.m, since it is a non-final day. So they have come up with a clever solution to let students participate in an educational opportunity, without getting an unexcused absence.
The administration passed out a letter outlining three alternative activities outside of school to do on the last day. Those options are as follows:
Official college visit. Students are allowed to visit a college of their choice but must provide valid evidence of their scheduled trip to that college. The student needs a parent signature.
Underclassmen job shadowing. Underclassmen are allowed to job shadow a worker for a whole school day. The student can pick anyone, a family friend, ask a professional in a field you want to go into, or even their parents. All they need is a parent signature
Moral instruction. Students who choose this path will actually be marked present at school. This option is a little vague but one example of this would be doing things with your youth group.
You can also choose to just come to school and enjoy a day of learning, cleaning, and empty hallways. Lafayette students have many last day options.
About the Writer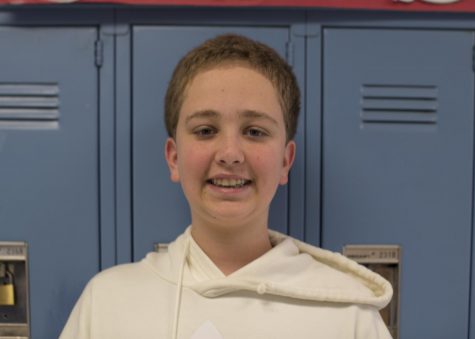 Nathan Elsensohn, News Editor
Nathan Elsensohn is a freshman at Lafayette High School. He was born in Louisiana and moved to Lexington after Hurricane Katrina. Nathan currently enjoys...