Walkouts and Protests by Teachers and Students
Hang on for a minute...we're trying to find some more stories you might like.
The 2017-18 school year has been filled with heartbreak and triumph. From school shootings to funding cuts, everyone involved in schools across the country have felt the difficulty of this year.
January, 2018. Two are killed at Marshall County High School. This tragedy happened in our own state.
January, 2018. 17 are killed at Marjory Stoneman Douglass High School. Nikolas Cruz is charged with 17 counts of murder of students at his former high school.
March, 2018. Hundreds of thousands of students across the USA walkout of their classes to show respect for the lives lost and to rally for stronger gun control.
March-April, 2018. Dozens of Kentucky school districts are closed due to so many teachers protesting funding cuts and the state altering their pensions.
May, 2018. 10 killed and 4 others injured in a shooting spree in Santa Fe, Texas. The only major shooting this year that the gun wasn't an AR-15.
As we have seen time and again, tragedy leads to people rising up in protest. Here at Lafayette we had a whole day of cancellation due to teacher protest.
Lafayette had a scheduled time for walkout on March 14th because they knew so many students would walkout anyways. Over a thousand students walked out in support and remembrance of the 17 killed at Stoneman Douglass High School. It was a very uplifting day after so much tragedy. "It was really great to see everyone come together, and address the issues that our nation is facing," Katy Cornish says about the student walkout.
Teachers have been hit especially hard. Pension issues, budget cuts, and student deaths this school year have been especially hard. Teachers pensions are being reworked in an unsavory way. Teachers will now lose potentially over $73,000 in benefits over the course of their retirement. To protest these changes and the funding cuts to schools, teachers from across the state marched down to Frankfort and protested for days. Their protests recieved mixed results: budget cuts weren't as bad as initially report, but pensions were altered.
As you can see Kentucky, Lafayette, and all of America have suffered death, depression, and money cuts. It has not been a good year for the school worker or student. Yet, the student and teacher activism continues to produce a spark of hope that will bring about changes for the better of our schools.
About the Writer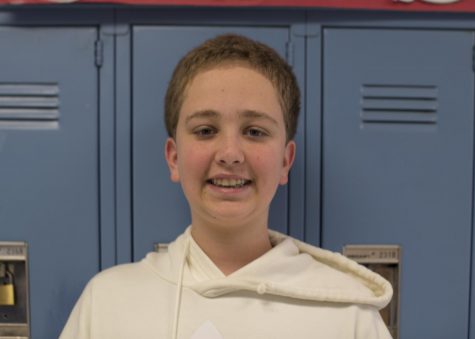 Nathan Elsensohn, News Editor
Nathan Elsensohn is a freshman at Lafayette High School. He was born in Louisiana and moved to Lexington after Hurricane Katrina. Nathan currently enjoys...