Taste of Sunrise VS DeaFestival
Hang on for a minute...we're trying to find some more stories you might like.
The Lafayette Theatre Program is currently working on the production of "Taste of Sunrise". The show is bilingual in American Sign Language and English. The Cast and Crew are working very hard to prepare this show for KTA (Kentucky Theatre Association) Regionals, which is a theatre competition that goes all the way up to the national level.
In order to gain a better understanding of deaf culture, the cast and crew visited DeaFestival on September 1st. This festival, organized by the Kentucky Commission for the Deaf and Hard of Hearing, brings together people from all backgrounds that have a connection to Deaf culture.
Students involved in this production got the chance to meet Deaf actors, and watch Deaf performances.
An all-day trip to the Galt House Hotel in Louisville, students were immersed into the signing world. Only an hour into the day, Mrs. Kisling challenged students to only communicate using sign until lunch. This challenge helped students better understand what it's like to be Deaf inside a hearing world and also pushed students to learn more signs quickly. Silence until lunch soon led to silence for the rest of the day. Students struggled to find a way to communicate and even found themselves creating home signs to get their points across.
This experience inspired students to dive deeper into the deaf culture behind this beautiful show.
About the Writer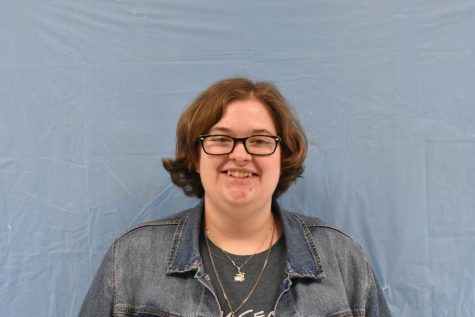 Victoria Steward, Editor-in-Chief
Victoria Steward is a Senior at Lafayette High School. She was the Managing Editor and Co-Editor of the Arts column for the 2017-2018 school year. She...