"Taste of Sunrise" Tickets and Preview
Hang on for a minute...we're trying to find some more stories you might like.
Taste of Sunrise is a bilingual show in American Sign Language and English. The main character, Tuc, takes us through his life using flashbacks. From the scarlet fever that took his hearing, to his relationship with his Father, from the deaf school where he discovers sign language. Throughout his journey he meets Nell Hicks, the midwife who saved his life, and Roscoe, who gives Tuc his name sign and his identity in the world of deaf culture. Tuc is befriended by Maizie, a child of deaf adults, whose head is full of dreams. Tuc battles to communicate in a world so set in speaking and hearing.
The SCAPA/Lafayette Theatre department has been working very hard since August, under the direction of Amie Kisling, to bring this beautiful story to life. With the help of Susan Stevens, Ashley Crouch, and Brett Crouch, Mrs. Kisling has been tirelessly working to get this show on its feet.
This show is also this year's competition piece. On Oct. 13, this show will compete in the regional section for the Kentucky Theatre Association. If the show gets passed on, it will compete at the state level in Madisonville, Kentucky later this year. From there the show might move on to the South Eastern Theatre Conference, better known as SETC.
Last years competition piece, Alice in Wonderland, took 2nd at regionals and 1st at state. The cast and crew of Taste of Sunrise are hoping to live up to the legacy of last year.
Tickets can be purchased online at: https://23961.smallvenueticketing.com/
The show times are:
Oct. 11 at 7 pm
Oct. 12 at 7 pm
Oct. 14 at 2 pm & 6 pm
Students can also purchase in-school show tickets at lunch for $5.
The school show times are:
Thursday, Oct. 11 at 10:15 AM (B2)
Thursday, Oct. 11 at 2:15 PM (B4)
Friday, Oct. 12 at 10:15 AM (A2)
Friday, Oct. 12 at 2:15 PM (A4)
About the Writer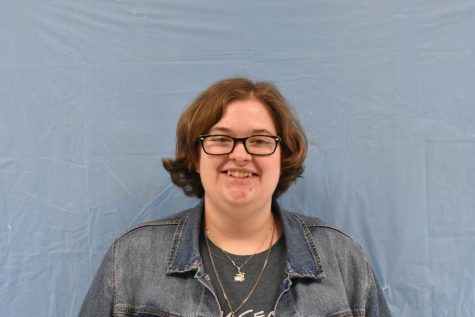 Victoria Steward, Editor-in-Chief
Victoria Steward is a Senior at Lafayette High School. She was the Managing Editor and Co-Editor of the Arts column for the 2017-2018 school year. She...