"Taste of Sunrise" Takes 1st at Regionals
Hang on for a minute...we're trying to find some more stories you might like.
This past weekend, the cast and crew of "Taste of Sunrise" performed nine shows over the course of four days. With two school shows and one public show on both Thursday and Friday, the cast and crew were ready to take on the Kentucky Theatre Association's regionals competition, which was at Bryan Station High School on Saturday, October 13th.
The cast and crew, along with director Amie Kisling and many parent volunteers, arrived at Bryan Station at 7:45 AM to unload the set. They then played a game of Tetris trying to fit the intricate set into a 10 foot by 10-foot box.
Over the course of the day, the students watched performances from all other high schools included in the Central region.
SCAPA/Lafayette performed around 1 PM. Though it was stressful to perform in a different environment than normal, students kept their cool and had a great performance.
At the end of the day, Paul Lawrence Dunbar took 3rd place with their performance of "The Shape of the Grave" by Laura Lundgren Smith and Tates Creek High School took 2nd with "Trojan Women" by Euripides.
SCAPA/Lafayette walked away with first place and cast member Kieshaun Butts, who plays the signing actor for Tuc, won all-star cast.
About the Writer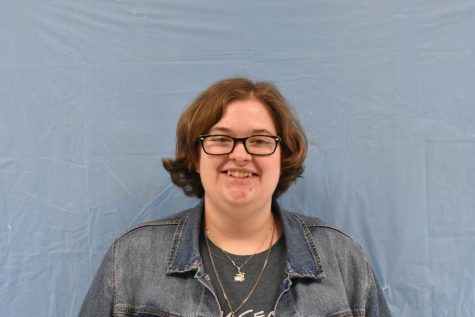 Victoria Steward, Editor-in-Chief
Victoria Steward is a Senior at Lafayette High School. She was the Managing Editor and Co-Editor of the Arts column for the 2017-2018 school year. She...