Lafayette Dance Team Goes to State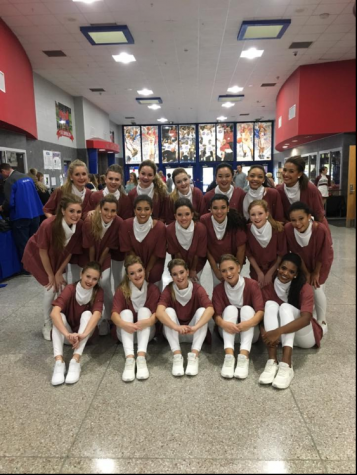 On Saturday, December 15th the Lafayette Dance Team competed in the second annual KHSAA State Dance Competition. The competition took place in Fayette County at Frederick Douglass High School. The Lafayette Dance Team performed and competed with two dances. One dance was a large hip-hop dance and the other was a large jazz dance. The team previously competed in the KHSAA Sectional on November 18th and placed first in both large hip-hop and jazz. They also competed in the UDA (Universal Dance Association) Regional on Novemember 5th.
Last year, the Lafayette Dance Team competed in the first KHSAA State Dance Competition. The team placed 2nd in both large varsity hip-hop and large varsity jazz. In February of 2018 they went to the UDA Nationals at Disney World in Florida and placed 5th in Large Jazz. The team is anticipating another trip to Disney World in February of 2019. To raise money, they have had spirit nights at Shake Shack and Kendra Scott, which are both located at the Summit at Fritz Farm along with Raising Cane's and City Barbeque on Harrodsburg Road. The team also is using an app called FlipGive that allows you to shop online with popular brands like Target or Apple. When you make a purchase, the team receives a small sum of money from it. You can also make donations.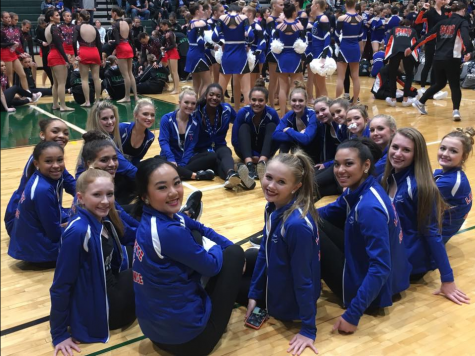 This year, the Lafayette Dance Team continued their streak of placing within the top 3 at the KHSAA State Dance Competition. In the Large Jazz category, they team placed 2nd with a score of 91.90. Lafayette scored around 2.13 points less than the first place holder, Assumption High School from Louisville. In the Large Hip Hop category, Lafayette placed 3rd with a score of 85.90. The second place holder was Assumption High School with a score of 86. The 1st place holder was Louisville Male High School with a score of 86.23.
All of the teams who competed in the competition were scored on three categories: execution, choreography, and overall effect. Within these categories were several subcategories. In the execution category: execution of movement, execution of skills, synchronization/uniformity, spacing, and communication and projection. In the choreography category: creativity/musicality, routine staging, complexity of movement, and difficulty of skills. Each subcategory has a total of 10 points each. When added up, the maximum amount of points a team can receive is 100 points.
The Lafayette Dance Team has 19 dancers that compete in competitions. These dancers are:  Jayln Bowers, Madeline Bowers, Kembree Carpenter, Riley Carter, Katie Clay, McKenna Clinch, Kennedy Comer, Sophia Cooper, Molly Jacobelli, Hillary Johnson, Olivia King, Sofia Minor, Connor Perry, Sophia Piper, Gabby Prince, Kendall Ranvier, Brennan Shackelford, Bailey Young, and Riley Young.
The dancers on the team have worked hard and performed along the side of the cheerleaders at every football game, even on the coldest or wettest days. Their dedication pays off during the competition season.