Lafayette Football Regular Season Recap
The 2017 Lafayette Football Season
The Lafayette Generals come into the season after 2 back-to-back championship appearances where they came up empty handed. The last years have ended in excitement and disappointment. The last 2 seasons the team had no shortage of talent from almost all corners, with multiple division 1 athletes starting on the team. This season however, has been a rocky start. Lafayette came out dominant in their first game, shutting out Bryan Station 28-0. But that's been about the peak for this young season so far. After winning the first game against Bryan Station, they lost their next 5 games (Scott County, Lexington Catholic, brand new Frederick Douglass, Archbishop Moeller who is ranked 12th in the state of Ohio, and Henry Clay) and were outscored 58-161. But the season has started to look up as we finally got the ball rolling and let some of our frustration out as we laid down a brutal 44-0 shutout trashing of Dunbar. Then we seemed to keep up the momentum vs George Rogers Clark as we got another solid win, 38-14. But then the momentum got held up just a little bit with a 18-0 loss against Madison Central.  Sadly and unfortunately this Lafayette football season has not lived up to the hype so far, but it has also been injury ridden as many players can't seem to stay healthy. Although there is still a lot of time left in the year,and with the two very convincing wins against Dunbar and GRC, it seems like a great way to get this season back on the track. I think Lafayette will turn it around for the last part of the season; players are coming back healthy and Lafayette always tends to play with a chip on their shoulder anyways. Everything is falling into place just at the right time as the playoffs start in two weeks.
Preview Vs. Tates Creek
This Friday, your Lafayette Generals will have a away game at Tates Creek as they look to close out the season on a high note and continue the momentum going into the playoffs. If they win this game they will have won their last 3 out of 4 going into the playoffs. Tate's Creek has had a extremely good year as they are 6-2. Creek is full of talent as they have been a team that hasn't been so good in recent years. But they've been patient and built up a good team. Lafayette's defense looks to come out strong tonight and close out the season with a win. The offense also looks to rack up big numbers in rivalry game that means a lot to both teams. I think Lafayette will come out fired up and give Tates Creek a hard time as they look to get the upset on the road.      
Junior Varsity Football Team
The Lafayette Junior Varsity has had a pretty sub par year, as they have a mix and diversity of different levels, talents, and experience. So far this year they've gone 2-3-1.
Lafayette 36, Dunbar 6.
Lafayette 12, Lexington Catholic 12.
Lafayette 16, Henry Clay 14.
Scott County 34, Lafayette 0.
Madison Central 20, Lafayette 14.
Tate's Creek 6, Lafayette 0
The next JV game is next Monday, October 23rd, 2017 at home. We are playing George Rogers Clark (GRC) and it should be a good game as Lafayette should prevail with a win.  
Freshman Football Team By Zane Mullins
The Lafayette freshman football team is 5-2. Currently the best win-loss record of all three Lafayette football teams. There is a lot of hype surrounding the freshman team considering the talent and potential the team has.
Lafayette 28, Dunbar 14
Lexington Catholic 31, Lafayette 28.  
Lafayette 12, Henry Clay 6
Lafayette 44, Bryan Station 30.
Madison Central 18, Lafayette 14
Lafayette 20, Madison Southern 14
Lafayette 16, Tate's Creek 12
The Freshman team will play GRC who is the number 1 out of all the freshmen teams in our conference. Expecting to be a very good game between the top two teams.
About the Writers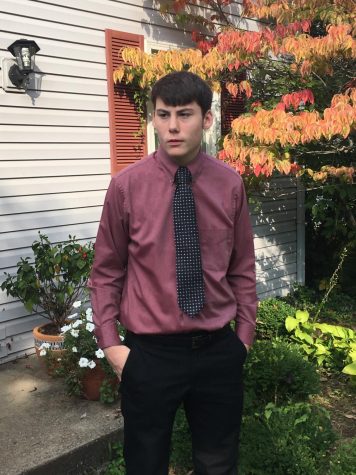 Blake Bethune, Sports Editor
Sports Editor, Sports Writer.

Blake Bethune is a senior at Lafayette High School. His hobbies include writing, playing sports with friends, playing...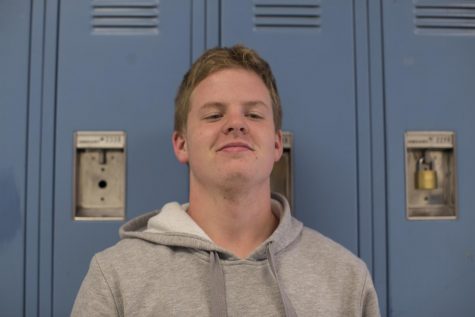 Zane Mullins, Staff Writer
Zane Mullins is a student athlete here at Lafayette high school and is very invested in sports/writing. He will provide factual and to the point stories...