New Student ID Badges
Lafayette has introduced the new student ID badges, which have been talked about for months now. The anticipation is over because the badges are here.
On December 14th of 2018, Lafayette sent out an email to students and their parents regrading the new security updates that would be implemented in the second semester of the 2018-2019 year. The student ID badges are to be worn at all times while in the building. If the students lose/forget their ID badge, there will be a $2 replacement fee. If the students don't have the money, they will have to go to SAFE. This is in-school detention, where students stay if they have misbehaved.
Not only must the students wear their badges, but the teachers also must wear their badges at all times. Some teachers are more relaxed than others when it comes to making sure all students are wearing their ID badges. But most of the time, teachers will stop students if their badge is not shown.
"The IDs that have been implemented at our school seemed annoying and useless at first, but now I can see why they are used. I would rather wear an ID badge than be unsafe. It is also better now that we can put pins and stuff on them, but it might be a little more bearable if we could change them more but it's alright.", said one Lafayette student.
While wearing the badges does take some time to get use to, please follow this rule that is meant to keep the students and teachers of Lafayette safe.
About the Writer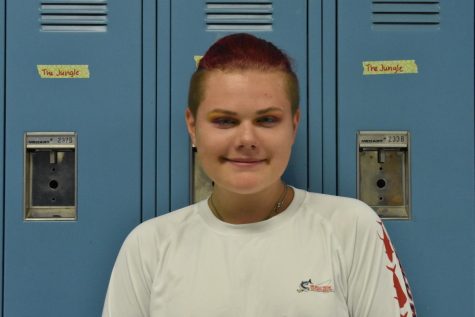 James Barnett, News Editor
James Barnett is a freshman at Lafayette High School. James is a part of the GSA club. He enjoys going out to the local football events, but only for the...