Bowling Team Tournament
Lafayette offers many sports and clubs for students to take part in, and one of these many sports is the Bowling Team. The teaam is coached by Paul Shafer. This amazing team just had one of its three tournaments: the Indian Invitational.
Each bowling tournament has a few major things that the each bowling team must keep in mind. Cost, awards, and rules.
The cost per team is $100 entry. The awards are given to teams in the top five, based on two qualifying totals. All teams will bowl two regular games for a qualifying five person team, and will follow those games with three games. The top eight teams in each division will advance into a seeded match and play bracket. Matches will be best two out of three. Winners proceed to quarterfinals and then semifinals.
The Indian Invitational Tournament took place December 22nd at the Galaxy Bowling Center, in which Lafayette's team participated.  The other bowling teams Pleasure Ridge Park, Madison Central, Lexington Catholic, Henry Clay, Dunbar, Harrison County, Tate's Creek, and Lee County didn't stand a chance against Lafayette. The girls' team scored 1305 pins, landing themselves in 5th place out of  8 teams. The boys' team scored 1878 pins, 7th place out of 11 teams. The boys' amazing score put them into the quarter finals against Pleasure Ridge Park, Madison Central, Lexington Catholic, Henry Clay, and Dunbar.
Sadly, the boys lost against Pleasure Ridge Park. Lafayette fought hard both as individual team members, and as a unit.
Bowling team member, Jo Kim, had a few words to say about the team and her experience,"My parents told me I needed a sport to graduate, so I took on bowling and the more I started practicing, the more I started to get into it. The team is amazing, they know how to cheer and support their comrades. When someone messes up, they give them words of encouragement and they all have fun. I feel happy to be a part of [this] group. This energy allows our tournaments and games to be successful."
About the Contributor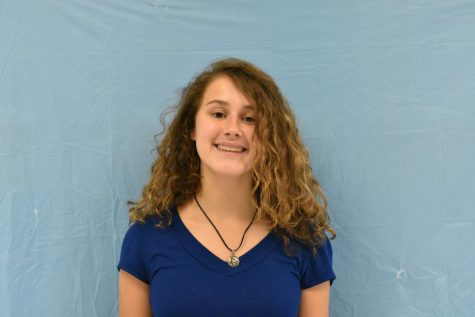 Brynn DeLuca, Alumni Editor
Brynn DeLuca is a freshman at Lafayette. She enjoys kick boxing and writing. She loves horror movies especially The Shinning and It by Stephen King. Brynn...