Archery Tournaments
Hang on for a minute...we're trying to find some more stories you might like.
Lafayette has many amazing sports teams and clubs for its students. One of the most outstanding teams is the Archery team.
The Archery team has had five tournaments so far this season. They have had the Tates Creek tournament, the Dunbar tournament, the Dance Blue tournament, the Fayette County Invitational, and the Frederick Douglas Bronco classic. Soon to come, just next weekend, is the LCA Eagles tournament classic. Lafayette, not surprisingly, has taken first place in every tournament so far. Some of the highest scoring archers in Fayette County, Lexington, and the state are at Lafayette, with some of our archers receiving individual trophies for their impressive scores.
In tournaments, archers shoot a practice round at 10 meters, then three scoring rounds. Next, they do another practice round but at 15 meters, and then another three scoring rounds. Each "shot" is comprised of five arrows. Tournaments scores are out of 300.
The rules are to never walk in front of the targets when people are shooting, for obvious reasons. If the archer drops an arrow in a round, they raise their hand so that a line judge can get one for them. As a general unspoken etiquette rule, don't talk on the line and be respectful.
Archers then shoot at a target with a member of another school, two to a target, so someone impartial can score their arrows. The archers shoot, then on command go to the target to score one another's arrows. Then the process repeats.
Tournaments are held on weekends in the gyms of the hosting school. Almost every archer attends the tournaments, even if they aren't participating.
An archery member, Teagan Fowler, has a few words to say about the experience she has had with the tournaments and the archery team. "Tournaments are the best part of the archery team. We all get to meet people from different schools with a love for shooting. I get to see my fellow team members take amazing shots, and celebrate. I can physically see how far my team has come through our hard work and dedication with each tournament."
About the Writer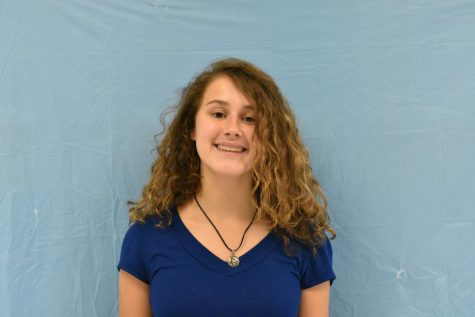 Brynn DeLuca, Alumni Editor
Brynn DeLuca is a freshman at Lafayette. She enjoys kick boxing and writing. She loves horror movies especially The Shinning and It by Stephen King. Brynn...