Best Prom Dress Tips 2019
Lafayette's Prom for 2019 is on April 13, 2019. One fun part about prom is the beautiful dresses–the different styles, fabrics, and colors.   When searching for your perfect dress, you should think about your budget, the length, and style.
Budget
Keep in mind that the most expensive dress is not always the best dress. There are many dresses that are not over-the-top expensive and aare are just as beautiful as the pricier dresses. Something else that you might want to take into concentration is the color of the dress, for example, if the dress is a bright pink and if your face has a pink undertone, your face is going to appear brighter than before.
Length
When the dress comes in, there may need to be alterations on the dress because the length of the dress may be too long or too short. There may be other things to alter, like the fit around your waist or the straps of the dress.
Style
The last thing that should be taken into consideration is the style. The style of the dress is the most important part of buying a dress. There are different styles of dresses for this year: the mermaid cut, the bell dress, or the lace dress. The ball gown is back this year, along with the still-popular two-piece style dresses.
"Finding a prom dress was a big process for me, it's like finding the perfect dress for the perfect night. From color to style, there are so many choices and it's a really big deal for me and my friends," said senior Hailey Hellard.
So these are just a few helpful tips for shopping for prom dresses.
About the Writer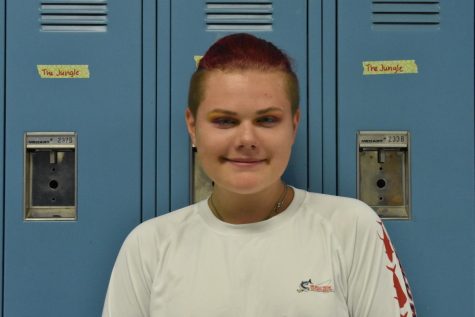 James Barnett, News Editor
James Barnett is a freshman at Lafayette High School. James is a part of the GSA club. He enjoys going out to the local football events, but only for the...