Through the Eyes of a Marcher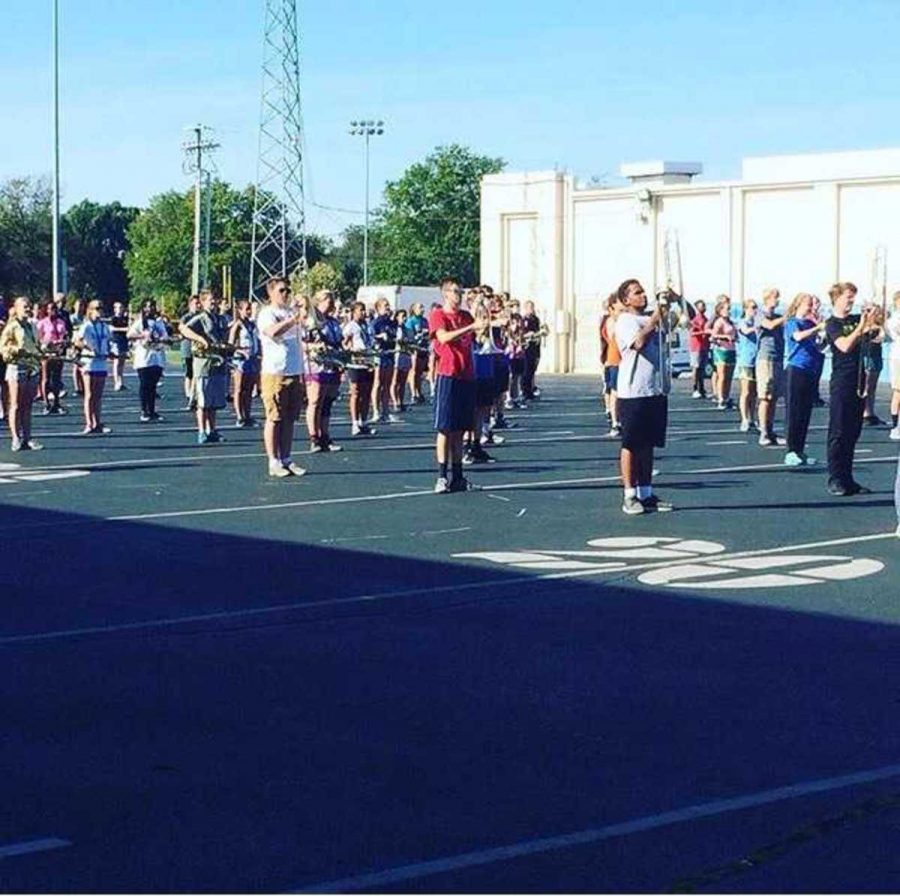 The life of a band kid is exhausting. Between school, practice, lessons, and homework, a band kid has no social life between the months of July and October. But ask any one of those students and they will tell you that they wouldn't give it up. For many bands, not just Lafayette, the band season normally begins in July with band camp. During band camp, marchers will learn and review marching techniques, and learn the music and the drill for the show. Camp goes until the start of school.
Once school starts, you can find the band practicing out in the bus lot at 3:45 p.m.; these practices will normally go until 6:00 or 6:15 p.m. All of this time practicing causes stress for many band students since, like any other student, the band students still have homework. The students need to eat, shower, do their homework, and try and get to sleep at a respectful time. For most people who have a big workload, they can relax on a Saturday, but that's not the case for the band. Between the months September and October, almost every Saturday there is a competition. The band is also working during fall break if that helps you get a reference to all the days they don't get off.
The most stressful days, in this writer's opinion, would be competition days. These days are long and tiring. Most of these days start between 7 to 8 in the morning and normally last until 11 to 12 at night. If you were to watch a competition day as a spectator, then you would see a band kid getting up at the crack of dawn, packing their red bags, and eating breakfast. When they get to school, they prepare for a long day of practice and performance.
This past weekend the band was in Louisville for State Finals. This day is the longest day for the band. Normally, it starts outside for practice until we need to leave for the stadium. For the readers who don't know how a competition works, then let me break it down. The way Lafayette plans it, the band will appear at the competition site about an hour or so before they need to perform. From there they will head to a warm-up site. Where they will play warm-ups, tune, and run through any rough spots of the show. They will then take the field for prelims. After that, they eat and start all over again for a final run and awards. At state, they have a similar schedule, with an added practice after their semi-finals performance. That may not seem like a lot, but it really is when you have to live it.
Awards are another thing that changes between regular and state competition. At regular season competition the band is either standing or seating on the side of the field, while the drum majors receive the awards. This is a long process, seeing that the band is a 5A band. Bands are placed into different sections based on school population; this is so a smaller band can come against bands their same size, rather than a band twice their size. At State competitions, however, a Full Retreat is performed by the bands. This is when all the competing bands stand on the field, during awards. For many of you, you have been apart of a sports team or a competing group of some sort, so you all understand how it feels to wait for results. Especially when you go up against your biggest competitors.
This year the band had some tough competition with North Hardin and Madison Central, who had placed first or second for the past three years. North Hardin hasn't won for almost 30 years, so it was expected of them to come on their A-game. When the competition is this tight, and every band has a good show, waiting for results is agonizing.
Results start with the lowest class to the highest, so Lafayette had to wait for their class awards to be announced. In the end, here are the results for 5A: Larry A. Ryle in fourth, Madison Central in third followed by North Hardin in second, and ending with Lafayette in first. Spectators watching the band could see: tears, smiles, and hugs going throughout the band. Junior flute player, Maddison Howard says, "I was ecstatic. For a moment I couldn't breathe, but I was also proud".  For anyone hearing that you won after months of working for it, is the best feeling in the world. Make sure that you congratulate a band kid because they worked hard for this.
About the Writer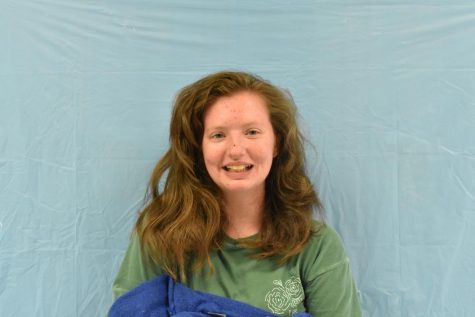 Rebecca Bishop, Editor-in-Chief
Rebecca Bishop a Senior at Lafayette High School. She enjoys reading and writing, and this is her second year learning as a journalist. As a member of...