Track Meet at Tates Creek 3/27
The Track and Field team have been practicing for the last month to have their first meet at Tates Creek on March 27th.
Lafayette, Boyle County, Madison Central, Dunbar High School, Henry Clay, and 15 other teams came together from 5 to 10 pm to race. The events that took place were the meter dashes, relay races, field events, the mile, the 2 mile, and the hurdles. The boys' events went before the girls' events. For many of the events, there were more than 16 runners per race.
The most exciting and successful events were the girls' 4×8-meter race and the boys' 800-meter race. These races helped our score and placing tremendously. The female 4×800 meter was raced by Anaya Brown, Victoria Holiday, Maridith Wilson, and Alisa Chulkova. All racers got first in their heat, getting a perfect score and winning the race, and an overall time of 10:13 minutes. The boys' 800-meter race was raced by Dan Whitaker, Benjamin Adair, Jacob Hunley, Caden Lockheart, Demetrius Cherry, Ian Wilson, Isaac Reckenwald, Mason Brewer, and Guy Hensley. The boys got second and first in almost every heat, getting a score of 8.
Lafayette had 55 athletes race that night, but overall 300 athletes raced. Our Lafayette generals all did amazing, with the Male Team tying with Henry Clay and Frederick Douglass, getting 6th overall.
William Wharton has a few words to say about the meet and his experience. "I have been working so hard with my team and myself. I have to run faster, work harder, and try my best to succeed in the way in which Lafayette should. When I got on Tates Creek's field and stepped on the track, I knew I was ready. I was ready to run".
About the Photographer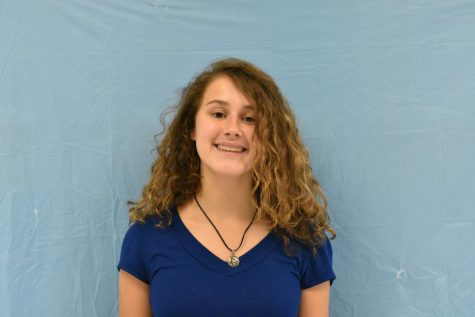 Brynn DeLuca, Alumni Editor
Brynn DeLuca is a freshman at Lafayette. She enjoys kick boxing and writing. She loves horror movies especially The Shinning and It by Stephen King. Brynn...