Admin Profile: Scholl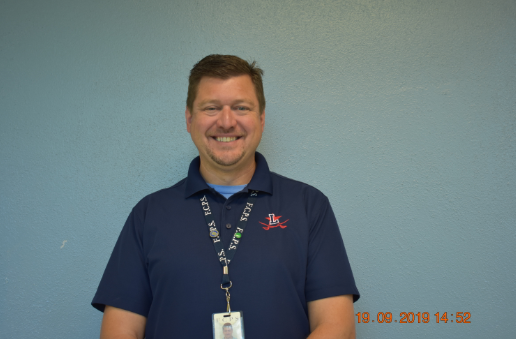 Mr. David Scholl is one of the associate principals at Lafayette. 
He graduated with a Bachelor's in Secondary Education with a focus in Social Studies from Penn State. He later went back to school and got his Master's in Political Science and another Master's in Educational Leadership. He has been in education for 23 years, nine of which were in the classroom teaching Social Studies, AP World History, AP European History and World Civics at Dunbar High School. 
After teaching at Dunbar in Lexington, Scholl left Fayette County and became an associate principal in Franklin County and eventually an elementary school principal for five years. In 2013, he came back to Fayette County and started working at Lafayette. 
Mr. Scholl said his favorite things about Lafayette are the student body, the dedicated teachers, the involved and supportive parents, the wide selection of academic opportunities, and the overall history of the school. His favorite part of his job is that he gets to make students feel comfortable enough to talk to him whenever they need. He enjoys that he does not ever really need to be in his office, he gets to be all around the school interacting with students, so you might sometimes see him in the hallway or in the cafeteria during lunch.
He believes there is always room for improvement. He thinks we could always become more innovative and improve academic ways for students to insure that they graduate in four years or less.
 In his free time he enjoys playing golf, being outside, and acting and singing. Over the summer he played Daddy Warbucks in the Lexington Children's Theater production of Annie. It was his first time acting in 28 years and he said he forgot how much he loved it. Last year, he was inducted into the Thespian's Society. His life motto he encourages kids to live by is, "Make every day count." So, make sure you live every day knowing you gave it your best.
About the Writer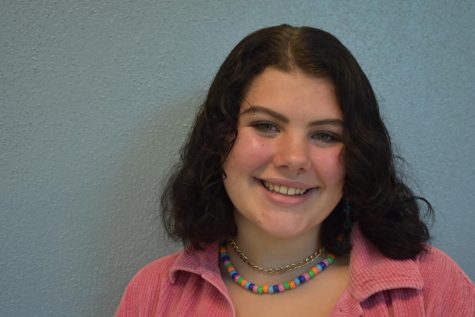 Violet Updike, Chief Photographer
Violet Updike currently is a sophomore at Lafayette High School. She is the Chief Photographer for The Lafayette Times, she is in Symphonic Orchestra and...