Failure: A Love Story Travels to SETC
This year Lafayette took Failure: A Love Story to the state level for the Kentucky Theatre Association. They earned first place, Daniel Baesler was given the Outstanding Performance in a Supporting Role award and Kieshaun Butts was picked by the judges for All-Star Cast. The cast is now going to SETC known as Southeastern Theatre Convention in Louisville, Kentucky at the Kentucky International Convention Center on February 27-29.
SETC started in 1948 and this year is the 71st conference. SETC invites actors, singers, stage managers, technicians, dancers, designers, teachers, playwrights, directors, professionals, students, academicians and more to come together and celebrate the art of theatre, each year. The convention brings in over 5,000 members from the community of theatre for workshops, performances, auditions, interviews, college recruiting and much more.
Lafayette has not participated in this competition until Mrs. Kisling became the theatre teacher, but it is no surprise they did well. Mrs. Kisling decided to participate in this competition because "I did at my other schools\; it celebrates theatre and all the amazing things about it and it really interested me."
Grace Neal who went to SETC last year said, "I participate in the convention because I [was] the stage manager, but also I just enjoy the environment." Lafayette has gone the last two years with Taste Of Sunrise and Alice in Wonderland. Each year, the group has made it past the state level to perform at SETC.
The conference offers scholarships that you need to apply and audition for and they are announced at the convention. Students who auditioned get a callback for the scholarships and last year, Lafayette students received over 800 callbacks.
At the convention, they have workshops, keynote presentations, and an Exhibit Hall. Keynote presentations are different theatre artists coming to talk about their experiences and answer questions. In the past, there have been workshops on dance, makeup, technical theatre things, use of body and movement, group demonstrations or their way of acting and more. They also have theatre job fairs for companies that are hiring from all across the states. In the Exhibit Hall, there are different theatre companies and technical theatre companies too, like makeup, and many other companies. Also, there are booths for universities encouraging students to come and see their theatre opportunities and the college itself.
They offer auditions for acceptance to undergraduate and graduate programs and professional companies that are hiring. Also, the convention offers seminars and special training and holds a design competition for kids who are good at costume crafts, costume design, costume technology, lighting design, makeup design, projection design, properties design and construction, scenic design, sound design, and technical design and construction.
There are also festivals where schools can show the plays they have been working on. The festivals are community theatre, fringe, secondary school theatre, ten-minute play and theatre for youth invitational. SETC also has a national conference in an outdoor theatre and it is their 56th national convention.
About the Contributor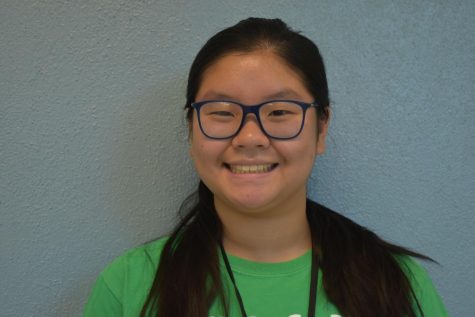 Abbey Hall, Arts Writer
Abbey Hall is a freshman at Lafayette and this is her first year in Journalism. She is a staff writer for the arts section. Abbey participates in choir...